Driving Hazards
Students talk about their time in the Drivers Ed program during COVID-19
Due to COVID, Drivers Education was not offered at ELHS in a classroom setting. Despite this, other places still offered the class and were taken by ELHS students, including Anna Phillips (9) and Ella Walters (10).
Philips' class was held the parking lot in front of Mr. R's Driving School in Haslett within a tent to help with social distancing. Masks were also mandatory to attend class. Classes were two hours each and were on Mondays and Wednesday for three weeks during late October.
"I absolutely would have preferred to do this in a safer time," Phillips said. "I honestly did feel uncomfortable with the safety precautions there. I wished there would've been more done to just take those extra steps for caution."
She felt especially uncomfortable with the spacing between the desks, which she felt were "more like four feet apart and not six." She also wished that masks were enforced more strictly because others were not wearing them correctly or they weren't CDC approved.
During drives, masks were the only safety precaution. They were two hours each and there were six total drives. Students drive with their partner and an instructor for an hour per person. They drive around the Haslett area and on the highway to get a feel for driving.
Ella Walters also took drivers training during COVID. She took it at Capital City Church Vineyard from July 20 to Aug. 4. Classes were 7 p.m. to 9 p.m. every night and the drives were also two hours each. The class was smaller than normal with only 12 people taking the course at a time. Like Philips, Walters also felt hesitant about regulations and enforcement.
"I often felt unsafe in the car," Walters said. "My driving instructor would wear her mask under her nose or not at all. She taught 24 kids- the morning and the evening classes, not to mention the weeks before me. My parents were worried about me taking the class because of COVID and the safety precautions."
Despite COVID, Walters was able to persuade her parents and completed the class.
"My experience overall was quite good," Walters said. "I felt adequately prepared to drive on the road after it."
Leave a Comment
About the Contributor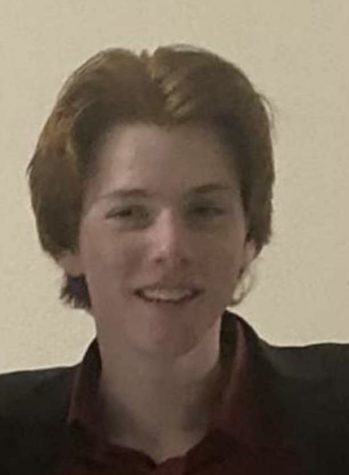 Luke Vitale, Staff Writer
Luke Vitale is a member of the Class of 2022 and one of the staff writers for Portrait. He has been on staff since their Sophomore year during the 2020...