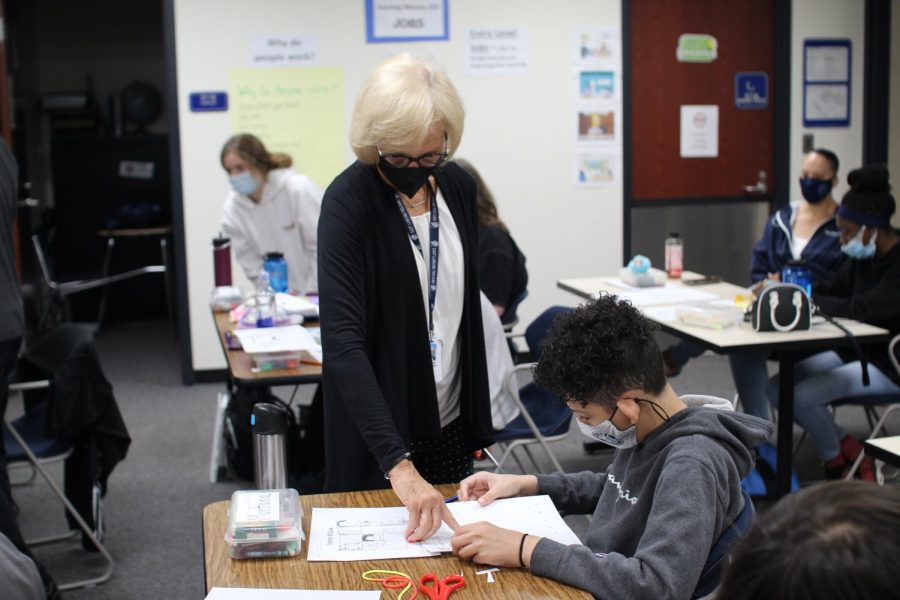 Photo by Adan Quan
Barb McCaffrey
When she sees her students walk across the graduation stage, Barb McCaffrey feels pride. After working with students for four or more years, she is proud to see that they have matured and graduated.
McCaffrey is a special education teacher. After 12 years of teaching at ELHS as a special education teacher, McCaffrey is choosing to retire. After starting as a substitute for the district, McCaffrey returned to school to complete her certification. Soon after, she began working as a special education teacher. In this time, she has found that being kind is more valuable than many think.
"Be kind and help one another. You know, especially working with differently abled people, you know, treat people with respect regardless [of their abilities]," McCaffrey said. 
While her husband decided to retire a year ago, McCaffrey had chosen to stay for another year, in order to finish on a more "normal" year. Now, she hopes to be able to spend more time with her husband and doing activities like hiking, even though she will miss her students. 
"Each one is unique and I love them. And that's the best," McCaffrey said. "And as I said— I've shared with some parents— I said I love the students, but I want to [be able to] love my husband more."
Over the years, McCaffrey has seen many students come and go through her doors— and she has made connections with many of them.
"There's several of those students that really touched my heart," McCaffrey said. "Like I said, in the past, seeing them come in as a freshman and mature and [to see] some of them have been successful post-secondary, being able to hold a job."
 And for each of them, she says she hopes she is remembered as someone who would advocate for them, and as someone who is also fun. 
McCaffrey has always enjoyed hiking, and she hopes to do it more often, now that she has more time on her hands.
To return to the main story, click here!