East Lansing Science Olympiad win in Saline
November 20, 2022
The ELHS Science Olympiad team took first place at the Saline tournament Saturday, starting off the season strong. Over 25 teams competed, including three schools who beat East Lansing in the 2021 state tournament.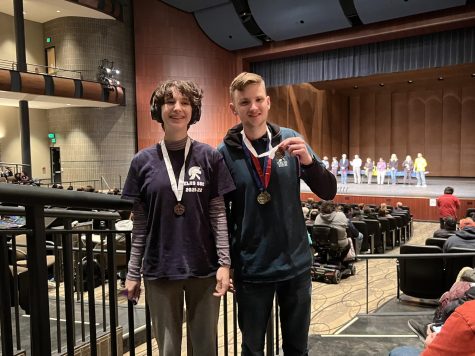 "I wasn't expecting this to happen," Graham Flynn (12) said. "We've had some high goals, but nothing quite like this."
Flynn was elected as the president this year for the club, and placed in all of his events. He credits the team's success for a number of reasons.
"We didn't really stop and the summer we just kept on going," Flynn said. "The entire club put in tons of work over the summer and then especially as the season officially started in September."
The main team members— essentially the "varsity" team— are required to put in more than an hour per event each week. Main team members often have four–five events, meaning they're putting upwards of five hours a week of extracurricular work. 
Flynn has high hopes for the future.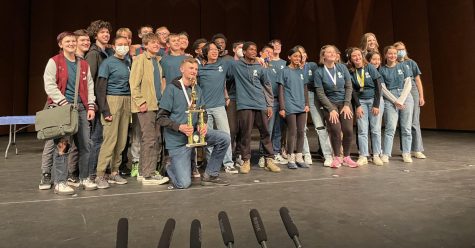 "Top five in states is possible," Flynn said. Maybe even top two in states, which would allow us to go to Nationals, which we've never done before as a team. It'll be really exciting to see what we do the rest of this year."
The state tournament brings together the top qualifying schools in the state, so the team still has work to put in.
"We can continue to grow lots of areas," Flynn said. "There's always going to be room for improvement, and all of our events need work to become the best that they can be. We have lots of studying and reviewing tests to do, but ultimately, I think things are going pretty well right now."
The team's next challenge will be the Boyceville tournament in December, an online event with over 65 teams competing. 
"We've got a lot of smart kids who did great tonight." Flynn said. "The team is studying hard and putting in the work, and tonight it paid off."