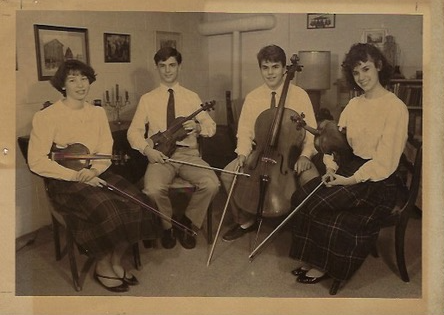 EL grad and Lansing Symphony Orchestra perform together this Saturday
This Saturday, the Lansing Symphony Orchestra along with East Lansing Alum, Ara Gregorian are playing a concert featuring Mozart's Sinfonia Concertante. The piece features as a violin-viola duet, which Ara and his wife will play together.
Gregorian has been a musician his whole life, and played in locations such as New York's Carnegie Hall, Washington D.C.'s Kennedy Center, and in cities like Helsinki or Jerusalem. Along with preforming, Gregorian is an artistic director at ECU's school of music.
"For me [this concert] is a homecoming back to East Lansing". Gregorian said. "Getting to play in East Lansing is special, it brings back memories for sure."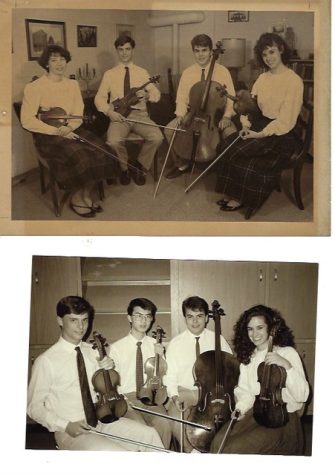 He and his wife have rehearsed and played this piece on many occasions, and are excited to play the song in this setting. 
"We're looking forward to tomorrow's rehearsal and the concert." Gregorian said. "Getting to play with the orchestra is really fun, especially being in East Lansing"
As a student of East Lansing, Gregorian was always involved in the music programs. He always put in a lot of effort into the orchestras he played in.
"He was always first chair in all of the orchestras." McDonald said. "He practiced all the time and took private lessons seriously."
McDonald was the orchestra teacher at East Lansing when Gregorian was at East Lansing. She reflects that he always did well performing, such as when he was elected as one of the top five players in the state to play a concerto with an orchestra.
"I remember him being hardworking and talented". Dorothy McDonald said. "But he was never too good… he was down to earth and wasn't ostracized by the other students".
She also reflected that he was a personal and funny guy, which made him a standout from the other students.
"I remember that I wasn't always the easiest student for Ms. McDonald to deal with." Gregorian said. "But I also remember having fun with my peers. The overall community was great for me."
Gregorian hopes that Saturday's concert will be a chance for students to see an example of what the possibilities are for those who are musicians and hard working. 
"Being a musician is one of the best things you can do." Gregorian said. "You can have big impacts on individuals through teaching a playing, and I'm looking forward to making that impact at the concert."