Doodles In Journals to Illustrations in Books
A ELHS student becomes a published illustrator.
When Maria Piloto's (10) step-grandfather asked them to illustrate for a book he was writing, Piloto wasn't initially confident with their abilities. But as they worked on the illustrations throughout the year, they became more confident. And by the end of the year, Piloto was "really proud" of themself.
Illustrating for a book that would be published was a new experience for Piloto. They didn't expect to have an opportunity to.
"I'm that one artistic kid in a family of people who do physical work, and we're like scientists and stuff," Piloto said. "And so like, I didn't have a lot of confidence and I wasn't surrounded by a lot of people who were invested in the way that I was." 
Piloto worked on the illustrations for their step-grandfather's book, named "Down the Hill: A Visit Back to a Time When Many Strange Things Happened…if You Knew Where to Look" for around a year. The collaboration began when Piloto and their step-grandfather first met, and continued until the book was published in December 2020, when Piloto finally became a published illustrator.
While the illustrations for "Down the Hill" were done by hand, Piloto has started experimenting with digital drawings on a computer. They have found that this is more difficult than paper because of things like layering, according to them. 
For Piloto, this is still a huge improvement when compared to how they started drawing- at the age of four- in their dad's old military journals. 
"I've done my best to teach myself and develop [my style and abilities] on my own. And I've come a very long way," Piloto said.
Now, using music and emotions as their inspirations, Piloto hopes that people gain a personal connection with the piece. According to them, the pieces can range from abstract, to realistic, something that one would see as they were travelling. 
"I listen to music, and oftentimes I want the piece to match what the music feels like and what that music's meaning is," Piloto said.
In the future, Piloto hopes to go into art as a career. To do this, they need a platform, and illustrating for their step-grandfather's book serves as a starting point. And so, Piloto continues drawing.
"Should I want to go into a career that actually makes me happy and revolves around art, I know that it won't be draining like how most people perceive careers," Piloto said.
Leave a Comment
About the Contributor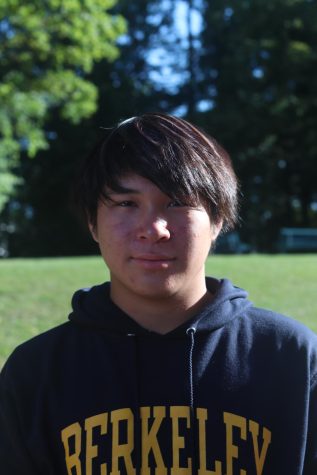 Adan Quan, Editor-in-Chief of Copy
Adan Quan is a member of the Class of 2023 and one of the Editors-in-Chief of  for Portrait. This is his third year on staff as a senior. He also reports...