On the Edge of a Cliff: Portrait's Editorial Board rejects the Back-to-School Plan (Editorial)
In early January, Governor Gretchen Whitmer made a statement urging, but not requiring, schools to start offering in-person options by March 1. Following the announcement, the East Lansing Board of Education voted on the plan presented by Superintendent Dori Leyko on Jan. 25 to do just that. The plan was approved with six of seven voting in approval. 
In early February, the Portrait Editorial Staff voted on their stance regarding the district's plan to return to school. The vote was unanimous: all eight members, updated on the details- or lack of- before the vote, were against the plan.
That hasn't changed. 
The list of concerns from students, parents, and teachers alike is too long, too dangerous to be ignored.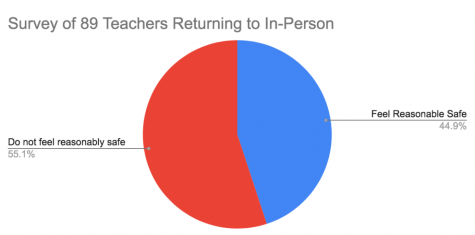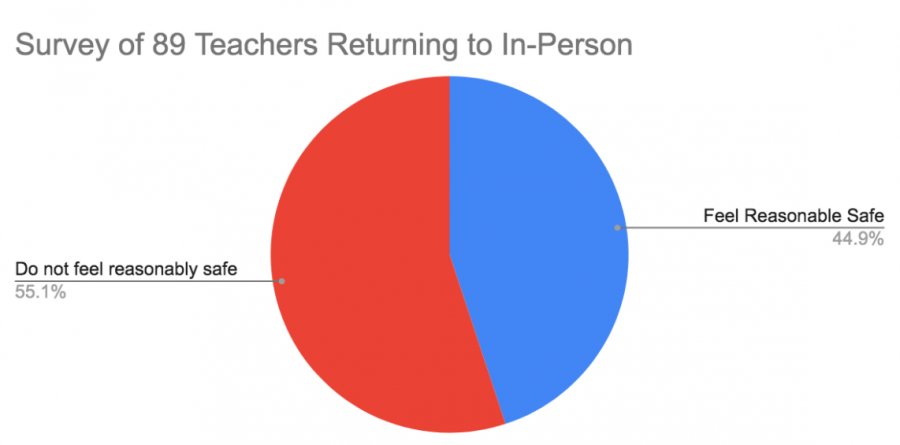 Families were given the choice of whether or not their student went back to school and yet many students did not get to be part of the decision, for a multitude of reasons. Many made the decision without even knowing exactly what returning would actually look like.
Some made the choice because they couldn't afford to remain at home, but that doesn't mean the back to school plan is strong enough to carry its own weight.
Social anxiety and imperfect mental health will not be miraculously solved by going back to school- especially when safety precautions being followed are worse off compared to CDC recommendations. 
The district needs to stop making promises it can't keep; teachers won't teach hybrid and will be completely vaccinated in time for the return, six feet between desks, the idea that they are perfectly prepared. 
 Either through the logistics themselves or through communicating existing logistics with families, something isn't working. For example, almost no students knew that they didn't have to pay for parking passes this year, even those who recently earned their licenses. There was no announcement by Feb. 24- with three school days remaining before an in person return.
It is impossible to prevent the virus from spreading within the school considering there will be an estimated 600 people and limited facilities, more of the community will get sick leading to students being forcibly confined to virtual learning for longer. 
No student deserves to feel unsafe in a school system that promised to keep their health and well-being as a number one priority. 
Particularly when it clearly isn't a priority right now.
According to the New York Times, along with countless studies on the vaccine, it does not entirely prevent those vaccinated from spreading it. 
New strains of the virus that seem to be more deadly and easier to spread are appearing rapidly around the country and the world. Inevitably, there will be travel of staff and students over spring break, and combined with an increase in the numbers of returning students, an outbreak of the virus within our school is far more likely.
Increasing the likelihood of spreading the virus, the school cannot stop students from carpooling, working, seeing their friends or picking up siblings from other buildings.
There is an attempt to return to normalcy, but ELHS is not prepared. 
The balance of virtual learning had just been stabilizing as students and staff fell into a routine during the second semester, learning from mistakes occurring in the first half of the year. The reassurance that students will spend more time learning is untrue as longer periods will account for cleaning and entering/exiting as safely as possible. 
Academic performance will stutter because over half of teachers feel "unsafe" returning and their stress bleeds into the classroom. On top of that, they have little hybrid training, the only official instruction coming less than a week before the return during a handful of hours before class on Feb. 24.  
Countless staff members feel they must comply to administration's whims in order to keep their jobs. While Superintendent Leyko has promised four and a half feet between desks in "most" classrooms, that's simply impossible for many. Half of the population returning does not translate into perfectly split classrooms, with some teachers expecting 22 students in one class period.
Teachers will be torn between instructing two separate groups of students within the same class period, focus split. Especially in the case of younger teachers, who are currently being overworked as they perfect their style, the risk of burnout is terrifyingly imminent. 
It is critical to consider how this will affect future students. Burning this generation of teachers will make them uninspiring and students will consequently be less attached to their education, will do worse on standardized tests, and will lose the school funding- that could've been later used for future students.  
The reality of being in a classroom is now a twisted stomach, dry mouth and ever present worry in the back of the mind. A constant fear of getting too close to someone, getting sick or even bringing home the virus to family. It is more than impossible to focus under these circumstances.
The argument cannot be made that this is better for anyone's health or learning.
The decision to return is final. But if that step is to be made, minimal training will not suffice. Preparing teachers to handle their jobs under the new circumstances needs to be extensive, but really it should've already happened. No adult should be going into this situation blindly, especially when they are leading children and preparing them for the future.
The district must consider if they are making a choice that is genuinely best for our students and teachers or if they are responding to external pressure. Staff must be prepared, supported, appreciated for the contributions they do for all of us everyday. Every precaution must be taken. 
The lives of hundreds of students and staff, as well as their families and loved ones, are on the line. 
We acknowledge this is hard and it won't be perfect. What do we suggest?
A mental health check-in for staff (and a

prompt response

if they aren't doing well)

Communication from administration directly to students along with parents

A bonus for teachers for the hybrid switch, setting up their classrooms and all the other things they've endured this year

Orientation Week: start with seniors and then do freshmen on Friday. By Friday, teachers will have some hybrid experience and they won't be floundering like the freshmen who don't know where their classes are

Option for students to anonymously report suggestions/concerns to admin
Leave a Comment
About the Contributor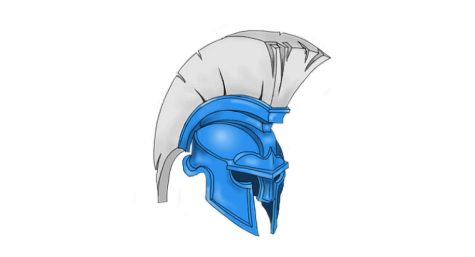 Portrait Editorial Board
The editorial board is an application-only group of student staff members that ensures the smooth running of the publication. Members have varying responsibilities,...