The Return
ELHS welcomes back students in return to in-person learning
Halls that had remained empty of students for nearly 51 weeks were filled once again as East Lansing High School offers students a chance to learn in-person. An altered environment in ordinance with CDC guidelines, students and staff are trying their best to adapt to the new hybrid experience.  
Several weeks ago a survey was sent out to ELHS students giving them the opportunity to indicate whether or not they planned to return face to face. Those who indicated they planned to return in person began their first week back March 2, 2021. 
Frankie Calabrese-Barton (9) didn't have much of a choice when faced with the decision to return to in-person learning.  Even though she, like many other students, was made to return by her parents rather than getting to choose, she was pleasantly surprised with her experience. 
"I'm going to continue to go in person, not only because my parents say I have to, but because I think that the COVID guidelines will keep me safe," Calabrese-Barton said. "I think I'll learn better and have more fun than I would at home."
In order to better adhere to COVID-19 CDC guidelines, the school week has been split into four days of three 75 minute hours with five-minute passing periods. Mondays being all virtual and the rest of the week being hybrid.
Students are also required to wipe down their workspaces before leaving class and most teachers provide sanitizer before entering their classrooms. 
To ease students back into a face-to-face experience administrators opted for each grade to return separately the first week. They welcomed back each grade on their own respective day of the week. 
Many students were unsure what to expect in their return. The single grade three-period days seemed to be  like a "trial run." One that would help to decide if they should attend the following Tuesday to Friday week that would include all grades.
"I feel like the trial week was just a trial run," said Meghan Heiler (10). "I also do feel like next week will also be a trial run to see what it is gonna be with all the other grades."  
Other students felt right at home upon return- as if no time had passed at all. Graham Flynn (10) thought going back to school was a great experience. 
"I found returning to in-person to be absolutely amazing," Flynn said. "Here were so many great parts but some of the best were talking with friends I haven't seen in about a year, being able to actually play our instruments together in an orchestra, and that there were less distractions in class." 
But not everyone felt confident in an in-person return. Drew Potter (10) is waiting to see how things go for those who currently returned before making a decision for himself.
"I'm not sure yet if I'd like to return," Potter said. "I wanna see how in-person school goes for the people currently and then make a decision later."
Some students who didn't return aren't undecided at all but are positive they will remain online for the duration of the school year. Camille Rukowski (11) is confident in her plans to stay with remote learning.  
"I think it's more convenient at this point to stay remote," Rukowski said. "I honestly don't feel safe enough to return, especially with restrictions for businesses in Michigan being relaxed."
ELHS has provided students who are currently online with the opportunity to return after spring break. Students like Potter who are waiting to see how March goes may fill the halls of ELHS in April depending on the outcome. 
Flynn encourages his classmates to return when provided the opportunity after spring break. 
"I will continue to be in person," Flynn said. "I'd suggest anyone on the fence to come back too. There are tons of guidelines in place so you'll be safe, and it just feels more like school."
Leave a Comment
About the Contributors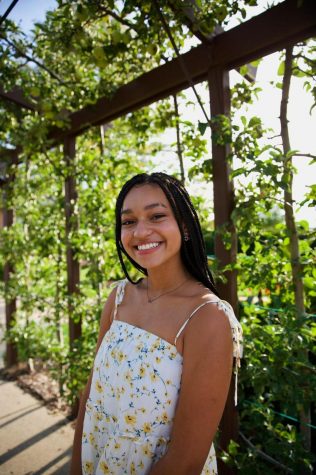 Anaiis Rios-Kasoga, Multimedia Editor
Anaiis is a member of the Class of 2021 and one of the Multimedia Editors for Portrait. This is her first year on staff as a senior. Anaiis' favorite...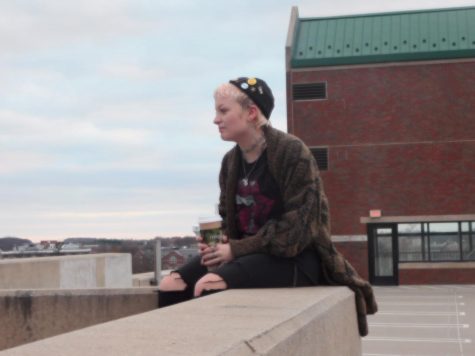 Piper Dufner, Visual Team
Piper Dufner is a member of the Class of 2023 and one of the Visual Team for Portrait. This is her first year on staff as a sophomore. Piper's favorite...