New Staff Feature: Smith
ELPS welcomes a new staff member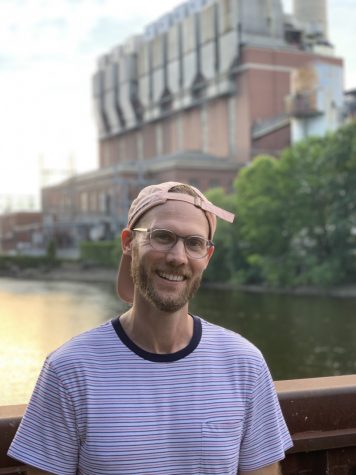 Alex Smith was already a college graduate and working as an actor before realizing that he wanted to teach.
Smith realized he loved working with students when he was working with a Shakespeare company in Maryland. These lessons with students brought together the world of theatre that Smith was involved with, as well as merging it with young audiences.
"I realized how rewarding seeing the connection I could make between students and the art they were about to see on stage," Smith said.
Smith had previously attended a performing arts high school in Baltimore County, Maryland, and then got a degree in both English and Theatre from Towson University, before returning to post-secondary at John Hopkins University and obtained a Masters in Education and a teaching license.  
This education gave Smith the ability to lead the wide range of classes that he now teaches in ELPS, which includes teaching theatre classes at both the middle school and high school, as well as a English I at ELHS. 
Although he had moved to Lansing over the 2020 summer when his partner was accepted into MSU's Ph.D.program, he continued to teach virtually back at his previous job in Maryland.
Only in February of 2021 did Smith apply for an open teaching position at ELHS, and he had to start mid-way through the academic year which he would describe as "unorthodox".
"Even with teaching online I was still a part of the [ELPS] community," Smith said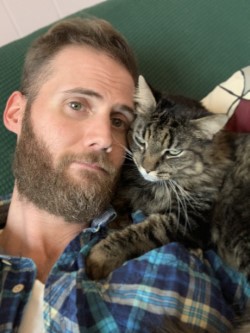 Smith enjoys activities such as baking, playing "Dungeons and Dragons," video games, and spending time with one of his two cats; Oliver and Pancakes. Some of his favorite pieces of theatre media are the musical "Cabaret" and the plays "Fences" and Shakespeare's Midsummer Night's Dream.
Smith says he loves to make connections with students and establish authentic relationships with them.
"I want to cultivate a community that shows that school is not just about getting you ready for college," he said.
Leave a Comment
About the Contributor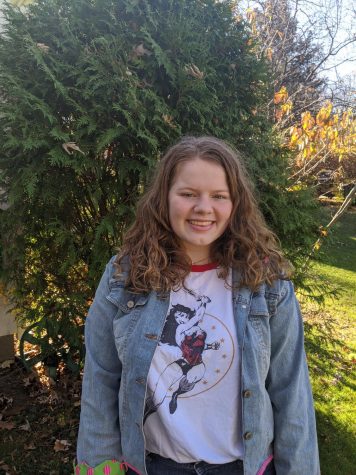 Gretchen Rojewski, Editor-In-Chief (Visuals)
Gretchen is a member of the Class of 2023 and is the Visuals Editor-and-Chief for Portrait. This is her third year on staff as a senior. Gretchen's favorite...