One Last Shot
Seniors on varsity golf hope to go out on a high note.
Last year, the boys golf team only got one week together before COVID-19 ended their season. They missed out on the opportunity to compete, bond with teammates and get better as a player. They weren't alone in this situation, but it hasn't changed the consequences. 
"Just not being able to compete and work with the amazing coaching staff we have for our team,"  Matthew Paris (12) said. 
The season began on March 22 and the first day of competition allowed by the MHSAA is March 26. This season they will be allowed 16 competitive events. The regional tournament is scheduled for May 31 – June 5. 
Of course, there will be differences between this season and a normal season, but that is the price to pay if you want the opportunity to compete. Everyone will be anxious to get out and compete due to the fact they lost last season to the virus.
Peter Carney (12) is looking to finish off his high school career "strong." He's been on varsity since his freshman year. His expectations for himself are to come out of the season knowing he did everything in his power to accomplish all that he could and to leave the team better than when he started high school golf. 
They will face challenges just like everyone else as they try to navigate a season unlike any other but most are just happy they get the opportunity to compete this season. The number one goal is to keep everyone safe and to make sure everyone is doing their part to have a safe season. 
"I think just making sure everyone is accountable," Carney said. "Because you can only control your own actions." 
Leave a Comment
About the Contributor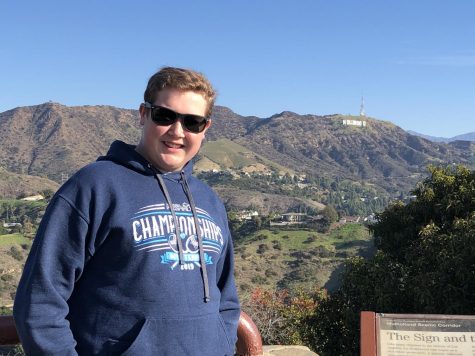 Nolan Fletcher, Staff Writer
Nolan Fletcher is a member of the Class of 2021 and one of the writers for Portrait. He has been on staff since his junior year during the 2019-20 school...