Player Spotlight
Lacrosse player explains external struggles in wake of restricted practices
Even before their first game in 2020, the girls' varsity lacrosse season was cut short. This year, the team started playing having missed out on almost two years of practice. Other schools had been practicing since the summer but ELHS had strict COVID precautions which prevented practices.
"A lot of girls hadn't done anything, including myself, since [2020]," Bronwynn Kewin (11)  said "So, like, a lot of the time that we have spent practicing has been getting back to where we used to be." 
As the season went on games started to improve, Kewin had an outstanding season gaining multiple mentions in the Lansing State Journal and East Lansing Info for the sport. But more than the games, Kewin cited the team dynamic as what set the season apart from others.
"This year it's been a lot happier, a lot more support and practices and at games," Kewin said. "Our practices are fun, but we still work hard."
Despite not having formal team bonding Kewin noted this year she felt closer to her team. Additionally, she cited the coaches as a reason the season had been as good as it was.
"It was really easy to get in touch with [the coaches] and work and get better and everybody really likes them," Kewin said.
This season presented its challenges, but ultimately Kewin saw it as a good season.
"We've worked really hard to get up to playing level, and we have gotten there, we still working on some things, but we have come really far, since the beginning of the season." 
Leave a Comment
About the Contributor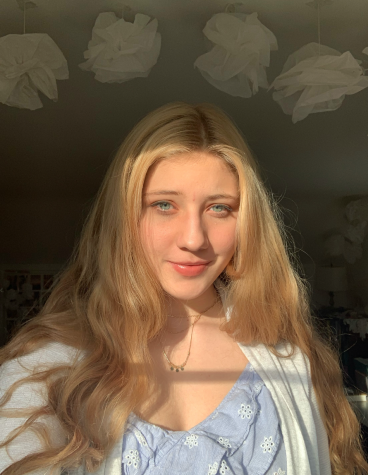 Marie Adele Grosso, Feature and News Desk Editor
Marie Adele Grosso is a member of the Class of 2022 and is the Managing Editor for Portrait. This is her second year on staff as a Junior. Marie Adele's...