Farewell, Class of 2021
Graduating Seniors reflect on the moments they had and the moments they missed.
Although many students have missed out on school traditions and events in the 2020-2021 school year, no other grade has been as affected as the seniors. The current graduating year in our school entered the East Lansing district back in 2008 as kindergarteners, and have worked hard to grow and learn in our EL community. 
Richard Carson Jr. (12), also known as RJ, or as his fans know him, "Dr.Carson", was most excited for the last day of school.
"I was excited for the day when everyone is jealous [of our departure] and we get to leave." Carson said "I will miss the staff, I got along well with them, especially Mr. Wells, as we have known each other for about 10 years now."   
Carson's post high school plans include attending Lansing Community College for computer science and then continuing at Grand Valley State University to complete a bachelor's Degree.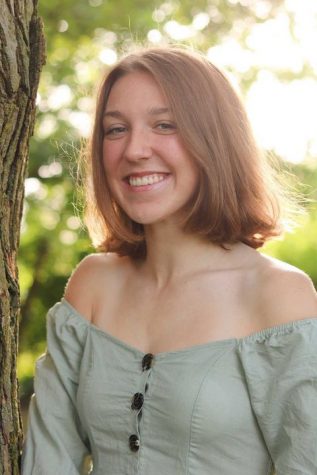 This sentiment of a bittersweet departure was echoed by another classmate, Nolan Fletcher (12). Fletcher had said that he was going to miss playing sports with his teammates, and was disappointed that the graduation for his class would be changed from previous years.
A senior experience that Fletcher was most looking forward to was having a "normal graduation" held at MSU. 
 After ELHS Fletcher will be attending University of Michigan, "I'm really excited, Michigan has been my dream school my whole life and I still can't believe I got in!"
Another senior, Emma Stroupe (12), was most excited for the mock awards and senior speeches traditionally given within the theatre department. She was also disappointed that she was not able to spend her final year at ELHS with her peers and will have to leave behind her family and friends when she leaves for college. Stroupe will be continuing her education at Brown University in Rhode Island with a major in English. 
"I would always watch the seniors give their speeches before each show and be planning mine in my head and I'm really sad I won't get to do one," Stroupe said.
Graduates have truly had a unique experience this year, and although they have missed traditions and events of years past, the hard work and perseverance of the class have truly shown through. ELHS will forever be a place affected by the events and changes made this year, but our seniors are something we will always cherish.
Leave a Comment
About the Contributor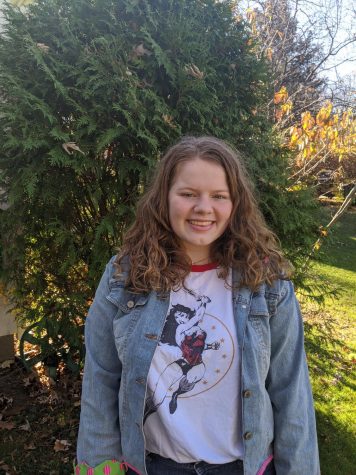 Gretchen Rojewski, Editor-In-Chief (Visuals)
Gretchen is a member of the Class of 2023 and is the Visuals Editor-and-Chief for Portrait. This is her third year on staff as a senior. Gretchen's favorite...