College challenges change with COVID
Students experience new challenges with the college application process
Early Action and Decision applications are submitted, but college stress still continues.  In a normal year college applications can be stressful, but with COVID restrictions on college tours and SATs, it can be particularly tense. Caitlyn Shaw (12) mentioned that COVID made it more difficult for her to visit campuses.
"COVID definitely had an impact on college plans," Shaw said. " It crushed a lot of plans to visit colleges due to travel restrictions."
As colleges faced financial difficulties and losses throughout the pandemic, they were forced to make cutbacks. For example, according to Katie Watters (12), Michigan State University (MSU) changed its rules requiring students to live on campus for two years instead of one.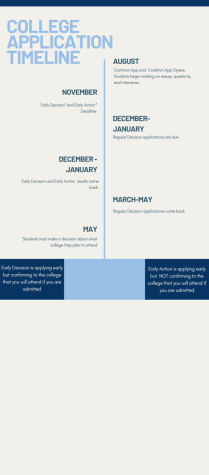 "It is very expensive to live in the dorms, so that made me question if I wanted to go," Watters said.
Luckily, Watters learned that she could live at home, so she is still planning on attending MSU, but this type of concern can affect a lot of other students who don't have the option of living at home.
Along with concerns about how colleges are handling COVID, the school also brought some challenges. Despite some resources provided by the school, students still struggled to understand the college application process. 
"I wish the school had provided a bit more resources for helping seniors with college applications," Shaw said.
Students also voiced the same issues that  have been present in the past.
"I started my application late, so I was under a time crunch," Akram Djimehri (11) said. "Luckily, I submitted everything on time." 
Shaw also mentioned some semblance of the normal struggles with college.
"Balancing getting my college essays and portfolio pieces done while also juggling AP classes and a fall sport was the biggest concern," Shaw said.
That said, some students looked on the bright side. Shaw noted that it had forced colleges to be creative and put forward ideas that helped her explore colleges from far away.
" Most of the colleges I'm applying to put a lot more effort into online tours and information sessions than previous years," Shaw said. "And that's really helpful for some of the schools I was looking at in California." 
Djimehri, a graduating junior, also found that  COVID presented some unexpected benefits. 
"Because of the pandemic, a lot of colleges did not require SAT scores for applications this year," Djimehri said. "So I guess that made things more convenient." 
Along with the changes on the part of the colleges, some students also experienced a change of mindset.
"I think COVID also made me realize that sometimes you won't get a second chance to do something in life," Shaw said. "You have to seize your moment, which helped me to make bolder decisions in my college choices." . 
Leave a Comment
About the Contributor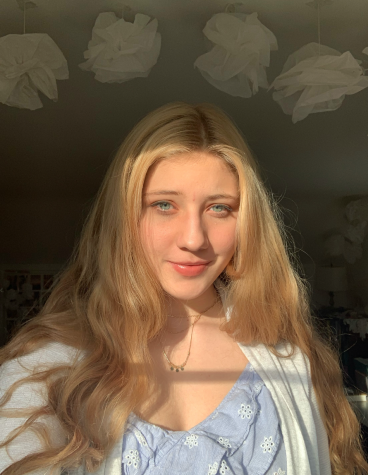 Marie Adele Grosso, Feature and News Desk Editor
Marie Adele Grosso is a member of the Class of 2022 and is the Managing Editor for Portrait. This is her second year on staff as a Junior. Marie Adele's...