Vaccine clinic held at ELHS for district staff
A vaccine clinic for the staff at East Lansing Public Schools took place at the high school in the student union on Nov. 4. Vaccines were administered by Rite Aid to the nearly 100 staff members who signed up for the clinic.
Staff were given the option to get a flu shot, COVID-19 vaccine or a COVID-19 booster. They were first allowed to receive boosters when the FDA authorized on Oct. 20 the emergency usage of boosters for both the Moderna and Johnson and Johnson/Jannsen vaccines, as well as a clarification that people who received the Pfizer-BioNTech vaccine would be eligible for a booster.   A day later,  the recommendation was made to receive the COVID-19 booster, according to a press release by the Centers for Disease Control and Prevention (CDC). 
The clinic was announced on Oct. 21 and the information that boosters would be available was announced to staff on Oct. 22 by Kelly Hocquard, the district's executive assistant. 
After the clinic was announced and staff members had signed up, Leyko made another announcement; that the entire school district would not have school on Nov. 5, the day after the clinic.
Leyko cited the possibility that staff members could have a reaction to the vaccine(s), as well as the district's shortage of substitute teachers, as reasons for the decision. 
"While we could wait and see how many individuals experience side effects of the vaccine(s), we are electing to notify families in advance of this day off so that plans for care can be made," Leyko wrote in the email.
She also pointed out in the district-wide email that both staff and students have not had any breaks since school started in August. 
Staff like second grade teacher Kristen Casby were grateful to hear that the district was providing them an opportunity to get a booster through the district.
"I was really excited because it meant that I did not have to take time out of an otherwise busy schedule to find another appointment and get in," Casby said. "So it was just really convenient for me."
Casby received both the flu shot and a COVID-19 booster shot while at the clinic, and was happy to hear that she would not have to teach the day after getting vaccinated and face potential side effects
"I think it's great," Casby said. "I really think it shows that they're supporting the wellbeing of our staff or teachers and even our students."
Casby was also thankful that the district was hosting the clinic, since it would mean both students and staff would be protected more.
"I want to do my part in staying safe and keeping my community and my children and families safe," Casby said. "And I think that this is one way to do so."
Leave a Comment
About the Contributor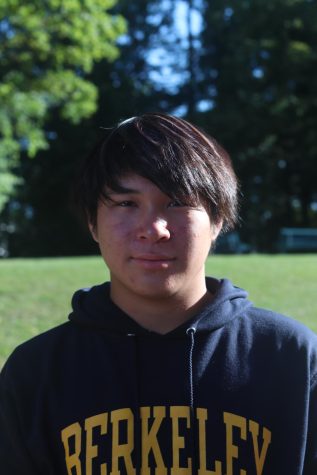 Adan Quan, Editor-in-Chief of Copy
Adan Quan is a member of the Class of 2023 and one of the Editors-in-Chief of  for Portrait. This is his third year on staff as a senior. He also reports...