Winds of change
Wind Ensemble heads to Michigan Music Conference
As one of the eight high school groups invited to perform at the Michigan Music Conference (MMC), the wind ensemble will travel to Grand Rapids in January. 
MMC is a conference for all music teachers and students from kindergarten to 12th grade from anywhere in the state. Eight bands are invited to perform at the conference after submitting a recording to be evaluated about a year earlier. Second chair trumpet player Annie Walton (10) says the band members recognize this as a huge achievement.
"It's a big honor to be invited to play at MMC, " Walton said. 
First chair French hornist Zora Alfredson (12) shares the sentiment that MMC is an honor.
"The conference is a really big deal," Alfredson said. "Only eight bands in the state are accepted to go each year."
A big difference this year for the conference is that most of the students performing are not the same students that submitted a recorded audition from March 2020, according to Larzelere. 
Larzelere also feels a little under pressure since the 45-minute concert is much longer than what the band is used to. He says it is "kind of a bigger bite to chew" than normal concerts. Alfredson realized this as well.
"We started working on the music for the conference during marching band season because we need everything to be perfect," Alfredson said.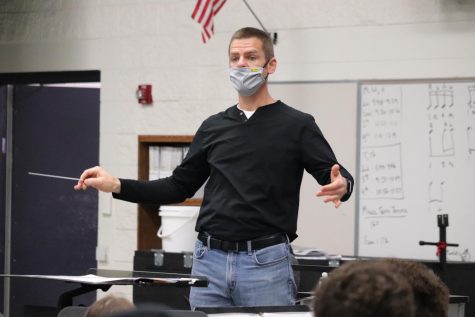 A big challenge for Larzelere was picking music for the group to perform at MMC at the beginning of the year.
"Trying to pick music and not really knowing the strengths and weaknesses of the ensemble at that point was a challenge for sure," Larzelere said.
He says he is happy with the music because it provides a challenge to the group but is also attainable.
"I'm really pleased with the level of difficulty of music that we have and the diversity of types of music that we have." Larzelere said.
When choosing music, he also tried to find music from diverse or underrepresented composers.
"It was really important to me to select composers from diverse backgrounds," Larzelere said. "A lot of band music is written by white men and that was something that was really important to me, to try to program music that featured underrepresented populations."
The band started practicing six pieces of music mid-October and will only perform these pieces twice before the Michigan Music Conference, once being the winter band concert and the other being a preview concert the week of the conference. Walton emphasized how important and rare this opportunity is.
"There is a lot of pressure to be really good because you don't get a lot of opportunities to perform at a conference like this," Walton said. "When you do get an opportunity to perform, you want to take full advantage of it and prepare." 
 Larzelere says overall he is very pleased with the group and it's growth.
"I'm really pleased with the progress of the group," Larzelere said. "I'm really pleased with where the group is and the level of commitment that they've demonstrated."
Leave a Comment
About the Contributors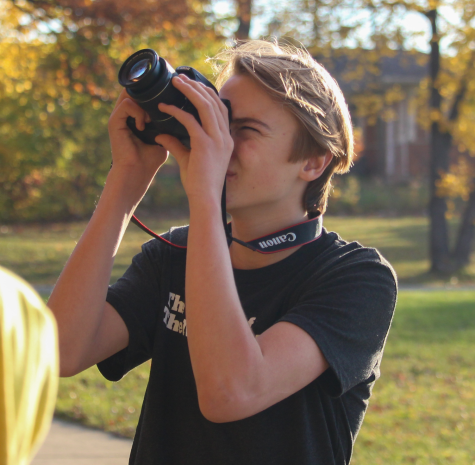 Quinn Martin, Photo Editor
Quinn Martin is a member of the Class of 2024 and is the Photo Editor of Portrait. He has been on staff since his sophomore year during the 2021-22 school...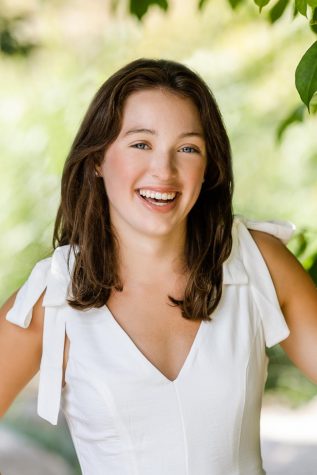 Natalie Seitz, Sports Desk Editor
Natalie Seitz is a member of the Class of 2022 and one of the staff writers for Portrait. This is her first year on staff as a senior. Natalie's favorite...