District hires new counselor, brings total to four
After 20 years teaching and counseling at Ionia public schools, Jennifer Jockheck and her family decided it was time for a change. And when the position for counselor opened up at ELHS this year, Jockheck decided to make the move.
"We were looking for more opportunities for our kids," Jockheck said. "And this job came up and I said, 'oh, I'm interested in that.'"
Jockheck has been on staff for roughly four months. So far, Jockheck has enjoyed her time on staff, and has recognized the school's positives.
"I like the community. I really like the students, and everybody that I've interacted with has just been really nice and helpful," Jockheck said. "I'm just really happy to be here." 
Along with her positive experience recently at the high school, Jockheck also has shown interest in working on integrating various programs into the school. She has been working with an online program Xello, (previously known as career cruising), which can help students find potential occupations that fit their interests. Students can use Xello to find what education they should work towards if they plan to work in a certain field, along with in-depth four-year class planning. 
In previous years, Xello has been integrated into the high school curriculum, but not to a great extent. 
And for this upcoming year's college application season, Xello would help guide students through a potentially stressful process.
"It's exploration, you might not know exactly what you want to do, but it helps [students] expand upon what they're interested in," Jockheck said.
Xello isn't the only program Jockheck has in mind. Link Crew is a program that Jockheck believes could benefit the school. The program is a student-led Freshman Orientation system. Eleventh and 12th graders are trained in activities that they do with freshmen during orientation. So not only is it an opportunity to connect with other peers, it's a leadership opportunity.
Link Crew's application process could be lengthy, however.
"The training involved makes this more of a long term idea because of the training involved to make it happen," Jockheck said. "It is a fairly big undertaking so I wouldn't be able to do it alone."
Link crew would require approval with the administration, along with another staff member to be trained by the model.
Besides planning potential programs, Jockheck has also helped to reduce the student to counselor student ratio from around 400 to 1 to roughly 300 to 1. And although the recommended rate is 250 students to one counselor, the national average is 414 students to one counselor (according to the American School Counselor Association).
"The sad part is a lot of schools that have a really high student to counselor ratio," Jockheck said. "But it's nice that we're closer to the recommended rato."
Jockheck is looking forward to getting more involved in the community and meeting all of her students.
"I really enjoy helping kids and learning about their lives," Jockheck said.
Leave a Comment
About the Contributor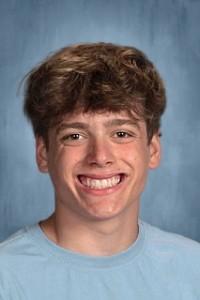 Donald Keough, Visual Editor
Donald Keough is a member of the Class of 2023 and the visuals editor for Portrait. This is his first year on staff as a junior. Donald's favorite thing...