How the SAT is failing the test of time
Anxiety, preparedness, annoyance, determination play on students minds with the upcoming SAT. But also- inequity. Especially for students of color and lower incomes.
According to a study done in an article for "Teachers College Record" by three college professors, they found that black students had on average half of white students' incomes, and average Mathematics and Verbal SAT scores 100 points lower than white students.
These statistics don't come from nowhere, though. The roots of systemic racism and classism run deep in the College Board and SAT.
The SAT was created in the early 1900s by the College Board as an aptitude test- a test  designed to measure intelligence. In this time, intelligence and ethnicity were widely thought to be connected, so presumably, this test measuring intelligence would prevent non-white people from getting into higher education spaces.
One of the men commissioned by the College Board to create the SAT was Carl Brigham, member of the American Eugenics Society, and author of "A study of American intelligence."
In this book he wrote how testing reveals the superiority of "the Nordic race group," and how the decline of education "will proceed with an accelerating rate as the racial mixture becomes more and more extensive."
Public Relations Officer of BSU Zufan Johnson (12), is all too aware of how the SAT is just another example of institutional racism. 
"It's designed to prove his [Brigham's] point, made to make it as hard as possible for people of color and marginalized people to succeed," Johnson said.
The barrier of income is also high. For example, on Amazon, most SAT study books are $20-30, which is hard to afford for lower income students. Lower income students are also more likely to have jobs, which gives them less time to study. So, students who have less money and less time can't prepare adequately for the "test on how you test."
 "It's not fair to lower income people because it's designed to make them, who are generally people of color and marginalized people, fail," Johnson said.
Monte Piloto (11) learned from his mom, who works for the Michigan Education Association, of the historic and continuing inequities of the SAT, that show themselves in the emphasis of white people and authors in texts and writers. 
Piloto recalls a reading in a previous SAT that was about horseback riding, which people who have done the sport before would understand significantly better. "Considering that horseback riding is extremely expensive, and it's also a predominantly white sport, not a lot of people of color are gonna understand where that comes from." Piloto said.
There's not much that can be done from the bottom to fix the problems at the top. But for ELHS students, Johnson and Piloto suggested more widely practiced and shared support for students, like awareness of the student advocate, Jerralmier Jones, and incorporating the SAT more into English and Math classes, if not having a preparation class of its own.
The school has few in-house resources, but shares online resources in the Google Classroom stream.
"If we can't make the SAT go away, we can prepare students to succeed in it." Johnson said.
Leave a Comment
About the Contributor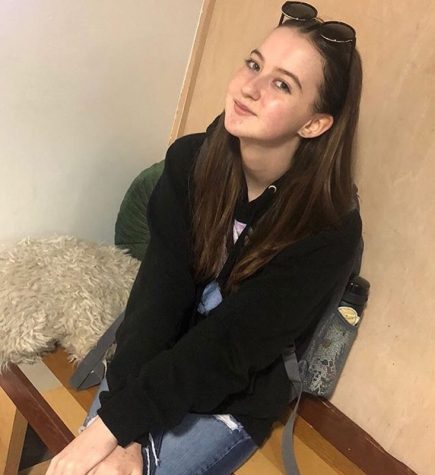 Allison Treanor, Print Editor
Allison Treanor is a member of the Class of 2023 and one of the staff writers for Portrait. This is her first year on staff as a sophomore. Allison's...