A better reflection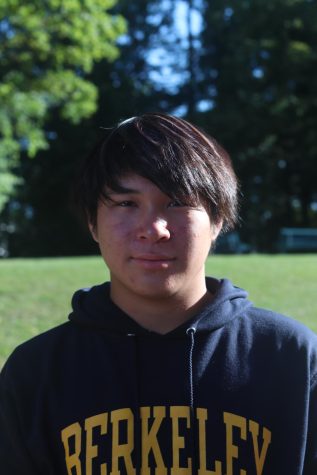 More stories from Adan Quan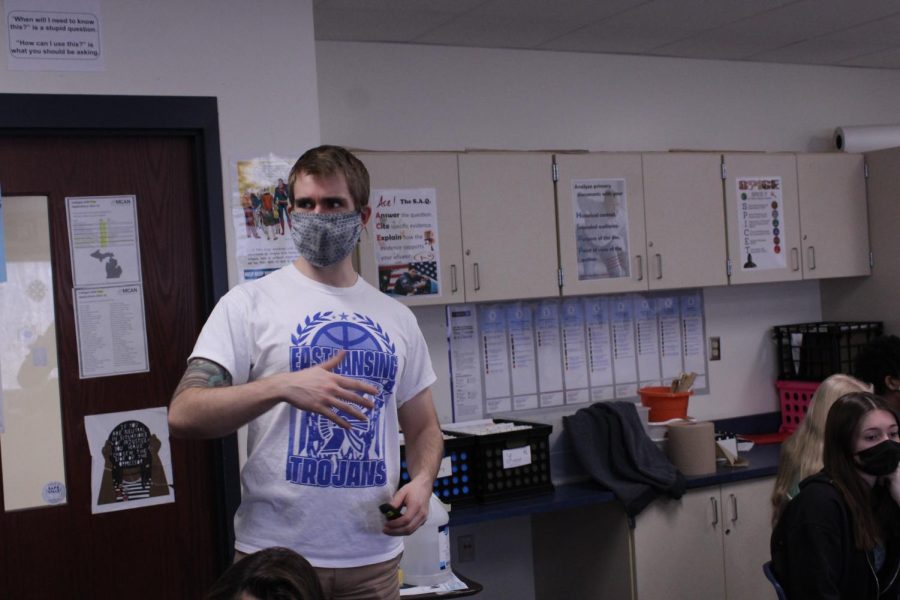 After more than 20 years since ELHS dropped its black history course, the East Lansing Board of Education approved a new black history course for the high school during a regular meeting on Feb. 14. The course, which was proposed by the ELHS Social Studies teachers, will be a junior- and senior-level class that covers Black American history, including topics such as Black agency, resistance, perseverance, achievement, identities and culture.
According to the proposal, the class would require both US History and World History as prerequisites for taking the course. But the course will go even more in depth than these courses, according to the document, with the units being based on "chronological and thematic threads."
According to Glenn Mitcham, the assistant superintendent and curriculum director, as well as the proposal, the course aims to provide an understanding of what has shaped progress and the challenges associated with the topic, while also being interactive and providing community engagement for students
"What are the legacies, what are the possibilities based on all of the struggle. What are the things that can come out of that," Mitcham said. "We see it as a course where there'll be speakers that will come in, there'll be panelists And it will allow students an opportunity to explore their own experience with these things."
Discussion about the course started in 2016, according to the proposal, with aims to have classes that are more representative of the student body and to promote equity and inclusivity through the school. The process and work on the course sped up when district administrators and the board of education met in the spring of 2021 to talk about their priorities and goals, which included raising awareness, creating acceptance and making a culture of social and racial justice in order to make the school more culturally responsive. 
Additionally, it will help give students a course that is relevant to them, given the diverse demographic makeup of the school–something Ross Gorman, who will be teaching the course starting the fall of 2022, agrees with.
"We should be teaching classes that reflect the student body that we have, so that our students can know their history," Gorman said. "And it's something that we're making movements to try and deliver for our kids."
According to Gorman, discussion started to unfold especially when school was shut down in the spring of 2020 due to COVID-19. At the time, many discussions on a national level were taking place relating to racial justice in education and diversity, equity and inclusion (DEI), sparked by the murder of George Floyd by Minneapolis police officers. 
"That was one of the catalysts where we had been talking about this course and this curriculum," Gorman said. "And that was kind of one of the things that I think got people to maybe take it a little more seriously and especially start considering it for right now."
With the approval of the course, ELHS aims to offer the class starting in the fall of 2022, for the 2022-23 school year. Gorman, a sixth year teacher in East Lansing who currently teaches Intro to Law, World History and Current Events, will be teaching the class. But black history is not a new subject to Gorman, since he took many black history courses in his time at Michigan State University.
"And it was a subject that caught my attention," Gorman said. "I kind of jumped headfirst into the study, and found myself pretty interested in what I was learning because a lot of it was stuff that I didn't learn in my high school experience."
With this background and interest, he has wanted to put together a black history course at the school since he was hired, around when discussion started. The journey of the course was long, going through drafting by the Social Studies department, approval by the Board of Education's Academic Committee and a final board vote. 
But a few years later, the course, along with Gorman's goal to have one at East Lansing, is finally approved. Mitcham,whose role in the process was mainly oversight, says the brunt of the work was done by the teachers who helped create the class– Julie Berridge, Ross Gorman and Jillee Horn.
"None of us were here [20 years ago when we offered the course]," Mitcham said. "But they sort of revived that. They've just done a great job understanding what the student experience will be for this course, and I think it's going to be a course that can really help students engage in a way they probably never had before on this topic. I'm excited for it."
When it is offered, the course will only have one section and be a semester-long class. However, many topics are crammed into the semester, including African civilizations, African diaspora, slavery, Jim Crow, reconstruction and the civil war, civil rights and current events. The current events aspect will be unlike other history courses at the high school, spending significantly more time talking about now.
"So as we are building it out, we're trying to spend a lot more time in the present and talking about the present, slowing down as we get closer to it," Gorman said.
Even though the class is only a semester long, Gorman hopes it will have an impact on students and help them understand the world better.
"To understand what's happening today, you need to have the context of the past. So being able to unpack all of that, and prepare students to have those discussions takes time, having those discussions itself takes time. And I hope that we have time in one semester to be able to do everything that everyone wants to do."
Leave a Comment
About the Contributor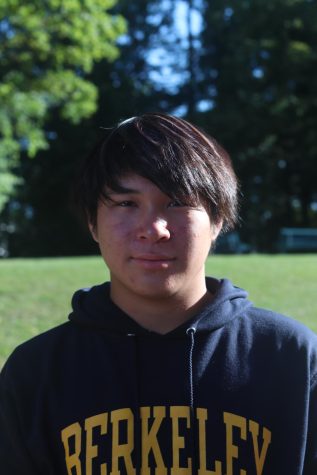 Adan Quan, Editor-in-Chief of Copy
Adan Quan is a member of the Class of 2023 and one of the Editors-in-Chief of  for Portrait. This is his third year on staff as a senior. He also reports...