Board of Education confirmed to remove mask mandate
On April 11 the ELPS Board of Education voted to remove the mask mandate, beginning Monday April 18, one weekend later than the initial plan of removing the mandate on April 15. This will go into effect for the rest of the school year.
According to an email sent by Superintendent Dori Leyko, the rescission will not go into effect immediately due to testing week, and to give parents and students time to adjust, adjust, and think about the situation. The board decided this with a vote of four to three, with trustees Debbie Walton, Kate Powers, Terah Chambers, and Chris Martin voting for the rescission. Trustees Monica Fink, Kath Edsall, and Elizabeth Lyons voted against.
Students and teachers can still choose to wear masks if they wish, for any reason.
In a follow-up email sent to school staff by Leyko on Tuesday April 12, she said that masks will still be provided in the main office, along with weekly PCR testing. In the same email she also said that schools are no longer required to perform contact tracing in classrooms. Teachers can still assign seating charts for students, but they will not be required to upload them for contact tracing.
For the full recording of the Board of Education meeting on April 11, click here.

This story was updated at 12:30 PM to correct information.

Leave a Comment
About the Writer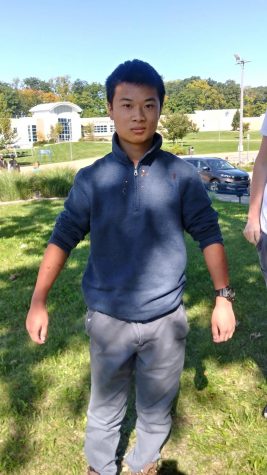 Yezong Zhang, Staff Writer
Yezong Zhang is a member of the Class of 2024 and one of the staff writers for Portrait. This is his first year on staff as a sophomore. Yezong's favorite...