Shakespeare with a Twist
Cast and Crew prepare for the fall play
The theater program will be putting an unexpected twist on Shakespeare's "A Midsummer's Night Dream" as this year's fall play, currently set to be performed in November.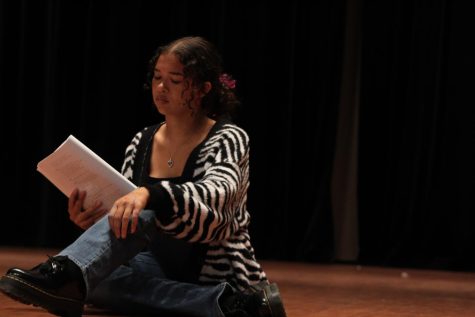 Considered a classic, and written and set in the late 16th century, this rendition of the play will be set in the 1970s.
"If you've ever wondered what would happen if you took Shakespeare, threw in the 1970s, mixed some glitter, David Bowie, and draped colors and wild fashions onto it? I mean, this is it," Alexander Smith, play director and theater teacher, said. 
The play will stick to the original Shakespeare script–slightly shortened but using the same language–and using a modern setting of 1972 to make it more accessible to audiences
The play is originally a story about the marriage between the King of Athens and the Queen of the Amazon, as well as various romance plots. But this adaptation replaces royalty with politicians and other more modern characters to adapt to its setting. The play also incorporates aspects of the feminist political revolutions occurring in the 70s.
Lila Tuell (9) was given the role of Hippolyta, the Queen of the Amazons and what she considers to be the only feminist role in the play.
"If there's one thing I could relate to her on, it's that No matter what, she doesn't want to back down, but sometimes it's hard for her to find her words," Tuell said. "So I feel like her body language and facial expressions in the play are going to be a lot of how she expresses herself and I can kind of relate to that."
But instead of being a queen, Tuell's character embodies a politician in the adaptation. While Hippolyta is engaged, she frequently disagrees with her fiancé, holding her ground and standing up for herself.
The rest of the play and characters tend to focus more on romance, and the hilarity of it. With frequent misunderstanding, a central point is the comedy of miscommunication. Zoe Yingling, who plays Hermia, one of the "lovers" describes her character as being in a kind of 'love square'.
"She runs away, and this love potion stuff happens and people start liking other people," Yingling said. "And it's just like, really confusing to her, especially because she doesn't know what's going on. So she's kind of left in the dark for a lot of the play."
 Yingling is looking forward to her first ever leading role in ELHS theater, long awaiting an opportunity to partake in the program. She's been reading her lines and getting to know the ins and outs of her character, and practices along with the rest of the cast in almost daily rehearsals to prepare for the show nearly two months away.
Though rehearsals have just recently begun Sept. 12, both cast and crew are well on their way to being prepared for the Nov. 18 shows, and encourage anyone interested to come check out the show.
"If I had to boil it down to one thing; seeing Shakespeare how you don't expect to see Shakespeare," Smith said. "You're not going to see people in togas and like fancy classical Elizabethan garments."
Leave a Comment
About the Contributors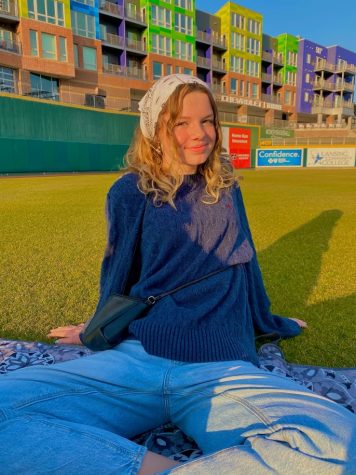 Willa Cornillie, Editor-in-Chief of Copy
Willa Cornillie is a member of the Class of 2023 and is one of the Co Editors-in-Chief for Portrait. She has been on staff since her freshman year during...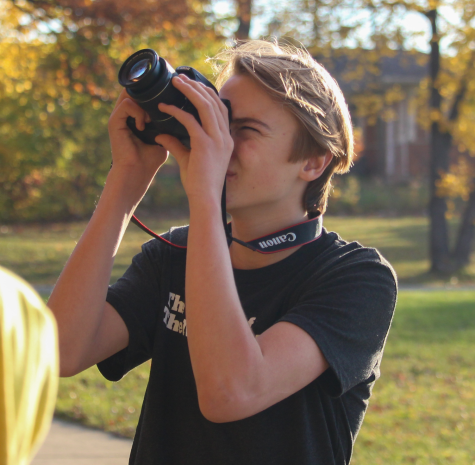 Quinn Martin, Photo Editor
Quinn Martin is a member of the Class of 2024 and is the Photo Editor of Portrait. He has been on staff since his sophomore year during the 2021-22 school...