Becoming reality
Students talk about how submitting college applications has affected their mental health
Applying to colleges was found to be nerve racking for Isabella Souza (12). When applying to University of Georgia where she likes the southern atmosphere and University of North Carolina whose values she resonates with, it has emotionally impacted her mental health.
"I get very emotional with the thought that someone is going to read what I'm producing and decide whether or not I get to continue the next four years in my life at school," Souza said. "And that's just like, it's really hard because you think you're doing well, and then someone could just say no." 
When applying to colleges Sommer Aljaari (12) noticed that it didn't really affect her mental health.
"It's just if I get in then I get in," Aljaari said. "So I'm not going to stress about it."
While college applications can be a daunting task, many students have found help through family members, counselors or friends. For example, Lucas Richey-Cook (12) has been getting help from his family members.
"It's been a little bit stressful but I've had help from my aunt to make sure I stay on track," Richey-Cook said. "It can be a little demanding at some points, but I paced myself pretty well to the point where I'm on track enough to be able to submit it." 
With every school doing the application process differently, Souza has struggled with managing her time.
"Because if you're meeting all these various lists of demands, then how are you supposed to manage your time," Souza said. "How are you supposed to manage yourself? Because you're like, do I throw myself into this one school or do I throw myself into another?"
Counselor Nicole Moore-Coss thinks that senior year of high school is a stressful time for everyone. Between college applications and balancing senior level classes, as well as sports, Coss feels that it can be a lot to handle. Simultaneously, Coss recognizes that the process isn't the same for everyone, and that there are mixed feelings for many staff and students.
"But for everyone next year, especially for seniors, everybody is taking different paths," Coss said. "And for some that's really exciting, but for others, It's really scary so I would say there is a lot of nervousness out there about what next year is going to look like for them." 
Coss hopes that seniors– both current and future– know that there are support systems open to them. For example, every Thursday in October during excel in the media center, there was a college application open house for any senior who needs help.
"You have all your counselors down there so if students have questions they can come down and ask," Coss said. "We also push out a lot of content in Google Classroom, we put out a lot of reminders and Powerpoints to also offer support."
Whichever college Richey-Cook decides to go to, he is most excited to meet new people and try new things in a new environment.
"I think there's the experience of getting to be on a campus I've never been to before," Richey-Cook said. "And just getting to meet new people and trying to do new things i've never done before."
Once they get through their submissions, seniors hope to receive a letter from the college they applied to. 
When Aljaari was sitting at her lunch table with her friends during her lunch period on October 21st she received an email from Central Michigan University. 
"I was happy because colleges actually want me and I was excited because I want to go somewhere next year for college," Aljaari said. "I don't want to take a gap year and so to see the acceptance letter it was real, because that's like becoming reality."
Leave a Comment
About the Contributors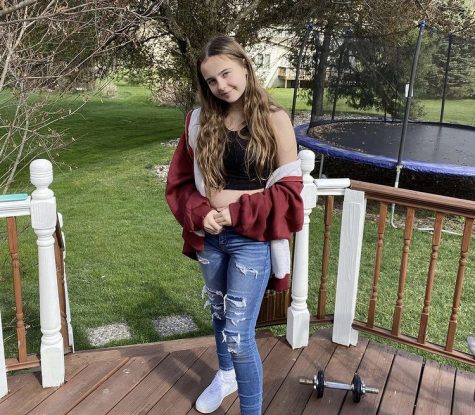 Jade Westjohn, Staff Writer
Jade Westjohn is a member of the Class of 2024 and one of the staff writers and copy editor for Portrait. This is her second year on staff as a junior....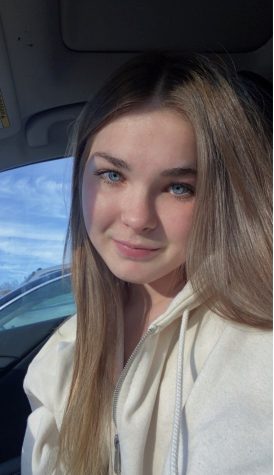 Maddie Polleys, Staff Writer
Maddie is a member of the Class of 23 and one of the staff writers for Portrait. This is her first year on staff as a senior. Maddie's favorite thing...