Stuck on the Sideline
Injured athletes work towards recovery
Anna Delgado 
As Anna Delgado's (12) senior year approached, she knew she was gonna be a highly ranked runner in  michigan. But six weeks after summer cross country camp, she started having "Sporadic Pain.".  She got checked out, and discovered she had a stress fracture. This was supposed to be her year to qualify for Sstates. 
"It's definitely been hard. It's like, still, you know, as a senior, being like, top five in the state, and I've never made states. I was close last year but I missed it," Delgado said.
Before her injury, Delgado received offers from several colleges including Northwestern, MSU and Grand Valley.
 "When I originally got injured, colleges were willing to give me scholarships, and so I was nervous about their reaction to my stress fracture," Delgado said.  
Her coaches have dealt with this injury plenty of times. Stress fractures are common according to the national library of medicine. One out of seven runners experience this injury in their life. Luckily these schools saw that and told her it won't affect her scholarships. Unfortunately she was forced to make the call to end her season, but her training won't stop. Anna has been doing cross fit during all the practices and just staying in shape so she can bounce back this outdoor track season. "For now I am just  trying to stay positive, keeping others motivated and stayin in shape though my cross training." Delgado Said.
Luke Foster
Battling multiple injuries throughout high school, Luke Foster's (12) final football season is finishing off with a new set of injuries. Junior year, Foster took a hard hit to the side, tearing and dislocating his knee. With surgery and muscle recovery, he made it back for his senior football season. Excited to be back for his final year, Foster had another accident on the field causing him to pull a hamstring. 
With college applications and decisions on the way, Foster decided to use the injury as an opportunity to focus on his education. For him, academics were just as important if not more important than sports . Although he wasn't worried about college recruiting, football is his hobby and he is missing out on his final year of varsity.
 Watching from the sidelines, there is little Foster can do for the team. The most important thing for him is to keep encouraging and supporting his teammates even through losses. With uncertainty on when the football season will come to a finish, Foster doesn't know if he will be back before the final game.
 "It's pretty tough cause it's just completely out of your control," Foster said. "It's the worst feeling ever." 
Foster has continued showing up for practice to watch his team, but it's difficult to watch his friends do things that he is unable to do. He throws the ball with his teammates during games so they can get some extra practice in, but other than that Foster can't do much. 
 "When you've been injured so much you don't really take any practice for granted," Foster said. 
Hannah Smith 
Hannah Smith (12) thought her final season of volleyball was over after a severe ankle sprain at the beginning of her season. But on senior night, Smith was able to play one last time. 
"I was pretty sad about that being my senior season," Smith said. "Luckily I got cleared pretty quickly so I kind of had an idea of when I'd be back."  
Smith was one assist away from 600, so her team gave her the support to complete this career goal. She went in for just a few minutes to assure that she got that final assist. Smith's family supported from the sidelines. 
"It was very heartwarming and just nice to see everyone with a family for senior night," Smith said. "But seeing my dad so excited for my 600th assist did feel very good." 
Her mom had been to almost every game, but her dad hadn't been able to make it to most of her games., It made the night extra special to see that her dad was there to watch with a sign he made in his hands.
"I just felt like really happy, [it was an] exciting moment for me," Smith said.
Leave a Comment
About the Contributors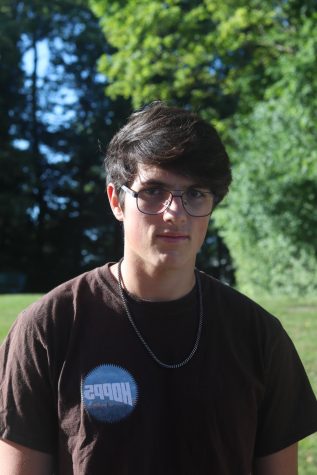 Mitchell Roberts, Staff Writer
Mitchell Roberts is a member of the Class of 2023 and one of the Writters for Portrait. This is His first year on staff as a 12th Grader. Mitchell's favorite...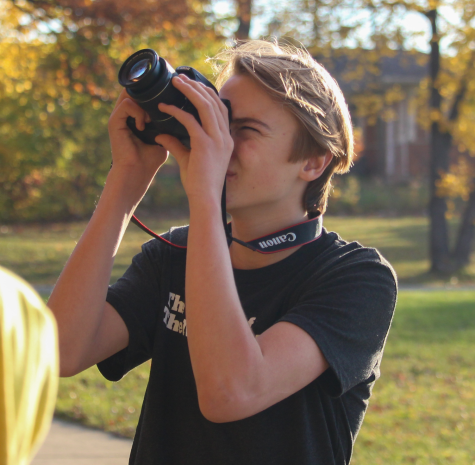 Quinn Martin, Photo Editor
Quinn Martin is a member of the Class of 2024 and is the Photo Editor of Portrait. He has been on staff since his sophomore year during the 2021-22 school...