SGE Hosts Self-Defense Class
Nov 15, SGE hosted a defense mini class for the first time since COVID-19 shut them down. They invited Mike Mahaffey, an instructor at Magic Brazilian Jiu-Jitsu, to teach the lesson and met in the Auxiliary gym during their normal evening meeting time. For SGE members, this was a long-awaited event that had been talked about for the past few months. For the board members, this event was a vitality.
"It's a dangerous world," secretary Annie Walton (11) said. "It's important that people be able to protect themselves."
President Alex Arnold (12) wanted to bring it back this year for the new members who had never gotten the chance to attend a self-defense class.
"Women and smaller people are more likely to be targets," Arnold said. "And because our club is mostly women, I wanted to be able to give this opportunity to our members."
All the board members expressed wanting to host another class in the future.
"I would definitely host this again," co-president Beatrice Carr (10) said. "It was really fun and I got to learn a lot."
Leave a Comment
About the Contributor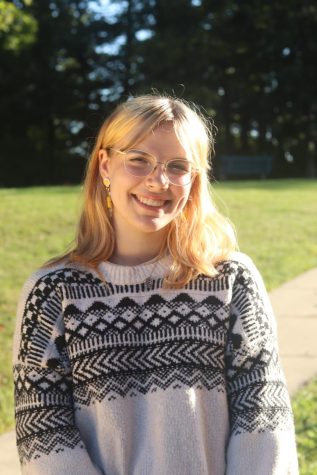 Leo Kendall, Staff Writer
Leo Kendall is a member of the Class of 2025 and one of the staff writers for Portrait. This is her first year on staff as a sophomore. Leo's favorite...