Saving the sport
As more girls join, the wrestling team grows larger and stronger
Marisa Serrato-Gamez (10) had never really considered joining the wrestling team. She already had girls swim in the fall and danced for many years. That was, until her friend Noel Cabrera (10) chased her down before the season started, saying they needed more girls on the team. 
Now, after going to her first practice as part of the team, she's really been enjoying it.
"Based on what I did in my first practice, it is really fun, and it's always nice to try a new sport," Serrato-Gamez said. "I always like to try new things, I'm a very athletic person. So I just like to do it for fun."
With fall sports over, Serrato-Gamez felt that it was important to try a new sport and keep in shape for next fall's swim season. Despite the team being almost entirely boys, Serrato-Gomez has felt welcomed as a part of the team.
"I think like a lot of the guys are very like, if you're on the team, as long as you're putting in a lot of work like we're all like treated the same the coaches are really nice."
Mya Terranova (9) is also new to the wrestling team. She started wrestling this year because of her brother, Julian Terranova  (11). The two wrestle at home and Terranova wanted to learn how to properly wrestle, improve her technique and stay in shape. Although she was worried about her first practice, she ended up enjoying it and feeling very included. 
"I feel like I was always welcome there," Terranova said.
Unlike the other girls, Melanie Martinez (10) has been on the team since second grade. Until this year, she had always been the only female wrestler on the team. Martinez started wrestling because of her brothers and fell in love with the sport. She's grown up with it and the guys on the team, but is excited and open to more girls joining.
"I feel like they're not as scared to join because there are other girls, so I'm pretty happy about that and the team is a lot bigger this year," Martinez said. "And all the coaches are inclusive to the girls."
Coach Thomas Woodward hopes to one day have an only girls team and believes that girls are saving the sport. 
"I am very hard on our three girls, just like I am the boys," Woodward said. "Unfortunately, most boys/men in our society do not understand how strong, tough and talented girls/women are, wrestling is changing that. Girls and boys both giving it all on the mat, bruising and bleeding together, building a mutual respect."
With the first meet on Dec. 7, nerves are high for the team. Most of the girls won't be competing yet, but Martinez will.
 "I think I'll win, I've gotten a lot better with my techniques and I've gotten stronger," Martinez said.
However, with their first meet coming soon, the other girls have some worries.
"I'm most scared to wrestle all the guys," Terranova said. "Almost all the girls have to wrestle the guys since there's no girls wrestling team." 
Despite the fears, the team grows stronger and supports each other. They hope to see the team continue to grow, and have more girls joining the team in the future.
 "Once people see our success, they will want to join," Woodward said.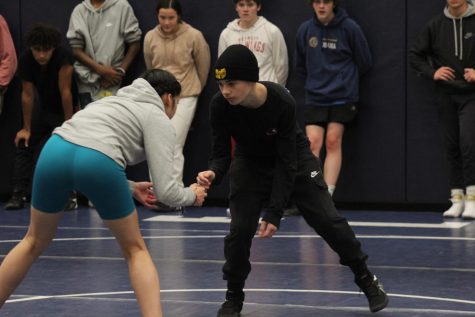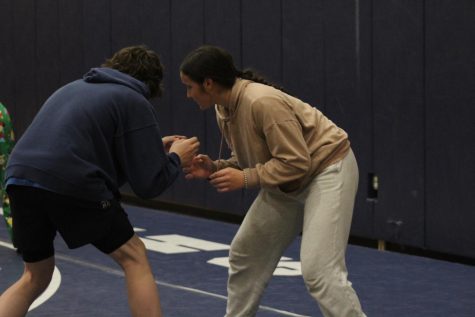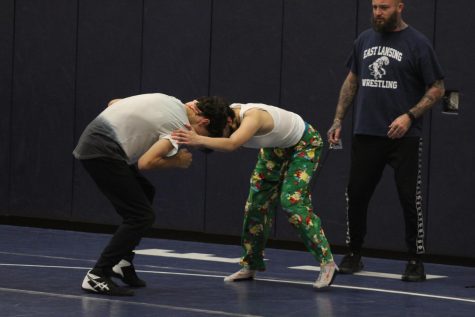 Leave a Comment
About the Contributor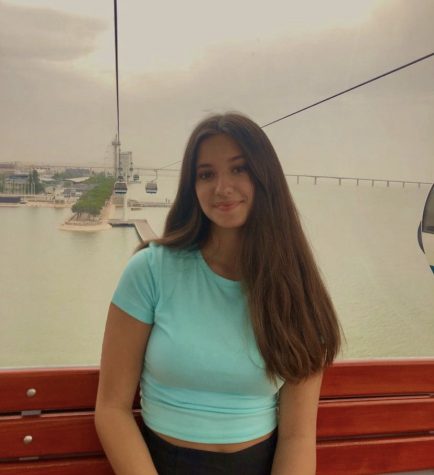 Anita Pereira-Nunes, Staff Writer
Anita Pereira Nunes is a member of the Class of 25' and one of the Staff Writer for Portrait.  This is her first year on staff as a sophomore. Anita's...