Uprooted
Senior encourages girls to join STEM field after growing up overseas
Growing up, it was normal for Amna Habiba (12) to be shown she couldn't be anything she wanted. In her home country of Pakistan, she remembers a culture that was focused on the achievements of men and didn't academically encourage or celebrate women, especially in the fields she wanted to pursue.
"STEM fields are only considered for boys in my country," Habiba said. "If you have an issue with your cell phone, you ask a boy instead of asking a girl because that's just wired into our culture."
Her mother is an avid volunteer and going with her to events shaped Habiba's childhood. She inspired Habiba and made her feel like she could do anything she put her mind to, despite the gender imbalance.
"I saw her break through that tradition and convention, and showed me that girls can do things," Habiba said. "And I would be there, looking at my mom working at rescues or with girls, even going to conferences in Britain, she did that too. I would observe just how a person's voice can change other people's mindsets. Knowing that you can actually have the agency over your own future, and it's not set by someone else, was just really powerful"
As Habiba got older, she hoped to make waves in her community like her mom, but didn't know where to start. She explored countless online courses, looking for what piqued her interest. She became interested in STEM and knew she wanted to encourage other girls so they knew they could do the same.
"I wanted to make something that could inspire girls to build their own futures," Habiba said. "I wanted to find something that was unconventional."
So, the BloomED Foundation was born. She wasn't able to register the organization for governmental recognition yet, as she was only 14 when BloomED was founded, but in Pakistan, you have to be 18 to register. That didn't stop her, though, from hosting events and doing her best to get everyone involved, as well as getting invited to conferences to speak on panels.
"I would bring in female speakers and leaders in STEM, and believe me, it was difficult, because you don't really see a lot of women representing leadership positions in fields like STEM," Habiba said. "But I would always try to get 100 percent female representation so that everyone from volunteers to participants, speakers or mentors or judges, if we have any, everyone is female, and going on creating these like safe spaces."
It was specifically important to provide this safe space to girls from Pakistan, as she says their school system doesn't really cater to girls and women in particular, who are encouraged to drop out early to marry.
"Literally 50 percent of the [world's] population are women, so I don't understand why women are not being presented in STEM fields," Habiba said. "If you go into an advanced math class or a science class, you won't see as many girls as there would have been boys."
Then, in August, Habiba uprooted and moved to the United States with her sisters and mother as her mom, a research associate at MSU, came to finish her PhD. East Lansing turned out to be completely different from her home country, from the food, to the weather, to the actual infrastructure of the cities. 
"I saw snow for the first time as well, like my first time ever," Habiba said. "I'm pretty excited every single day to go outside."
Since coming to East Lansing, Habiba has kept busy. She attended two conferences, in Amsterdam in October and New York in November. This is something she was unable to do in Pakistan, due to how far away she was from most of the conferences she was invited to. To her, East Lansing has been a whole new world of opportunities and she has gotten to do a lot of things she wasn't able to do before.
"It's much more refreshing to know that I can actually do things and you know, people encourage you here," Habiba said. "Back in Pakistan, my teachers wouldn't really be that encouraging. Since I've come here I've faced the complete opposite, everything's been positive."
It's most important to Habiba to do what she can with what she was given, and to encourage others to do the same. It's one of the many things her mother taught her as a young girl, and it has been a policy she lives by since then.
"Even though a person might not have enough resources, they can still try to use the resources they have," Habiba said. "And I think that the main resource any person can have is their own voice."
Leave a Comment
About the Contributors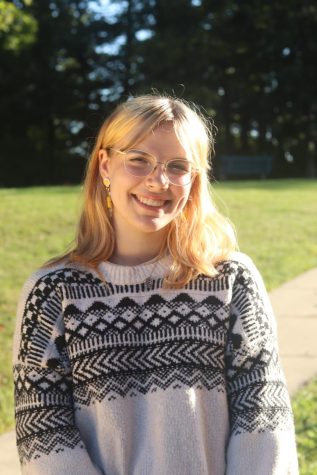 Leo Kendall, Staff Writer
Leo Kendall is a member of the Class of 2025 and one of the staff writers for Portrait. This is her first year on staff as a sophomore. Leo's favorite...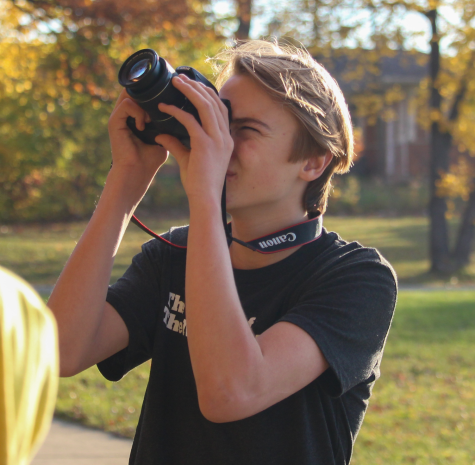 Quinn Martin, Photo Editor
Quinn Martin is a member of the Class of 2024 and is the Photo Editor of Portrait. He has been on staff since his sophomore year during the 2021-22 school...