Pay or Play?
Four years ago, I wanted to play basketball for the middle school team. During tryouts, I went to practice every day, bent on improving my skill and stamina. Playing hard and sleeping late, I prepared myself for what I thought would be the best year of my life. Two days before teams were announced, the coach told me I wouldn't be able to play. Sports fees were over $200, and even with a scholarship, my family couldn't afford it. He suggested trying again next year, maybe saving up some money, but I knew then that it didn't matter. $200 was something that could be used to put toward groceries or the energy bill. Not my 13-year-old dreams. 
Stories like mine can be found everywhere. That's the problem. If we truly want to achieve equity for all of our students, the administration can start by keeping sports free. 
For the past two years, sports fees have been waived. Thanks to extra funds from COVID-19 relief, administration suggested athletic fees be waived for the 2021-2022 school year. The school board then passed the motion. Returning from our online year, it seemed an amazing way to help athletes adjust to what is now the new normal. Following another year with a reasonable budget, the same privilege was granted again.
According to Nicole Norris, the future of our participation fees is up in the air. It's too early to tell whether or not athletes will have to pay close to $300 to participate in sports next year. If we go back to the regular $275 model with scholarships available, it's possible things will be fine. Data given by the athletic department shows no major change in team sizes in the 2019-2020 season to now, with numbers staying within fifty athletes. However, because we have not had to pay to play since our return to school, these numbers may not account for the economic conditions we're now experiencing. A gallon of gas is now averaged at $4. Food prices have gone up by 8.2 percent since August 2021. The cost of consumer goods has inflated by 9.1 percent in the past year. But at some point, we will need to go back to normal. Athletic fees will return. What needs to be taken into account is that the world we live in is not the same, and will never be. 
Families are struggling. Communities are struggling. According to our district leaders, our high school's general fund is not. There's no telling what our school may have to fund and fix throughout this year, but in a community as wealthy and affluent as East Lansing is, how could a solution not be found? What a general fund is applied to must be expanded to account for this, to account for the changes we've all faced in the last three years. Will our district adjust its prices to the cost of being alive?  If sports fees are returned next year, it's viable that stories like mine could come back in full force. 
View Comments (1)
About the Writer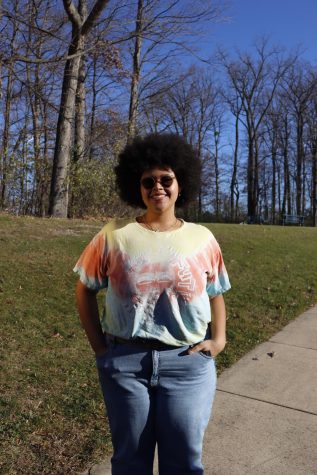 Ky Bey, Staff Writer
Ky is a member of the Class of 2024 and one of the Staff Writers for Portrait. This is their first year on staff as a junior. Ky's favorite thing about...