Student musicians selected for All-State ensembles
In mid-October, 32 East Lansing band and orchestra students auditioned for MSBOA's All-State ensembles. The chances of being picked were slim, with only a 16 percent acceptance rate. Despite this, five high school students were selected for the All-State ensembles.
Annie Walton (11), was one of those and made first chair trumpet in the All-State band. Walton also currently sits first chair in Wind Ensemble, the highest band, and is a participant in local youth symphonies as well as the Interlochen School for the Arts Summer Program. Walton vividly recalls the day she found out she was placed All-State.
"I was in shock on the floor. And then I got a call from [Beatrice Carr]," Walton said."She was like, 'Hey, Mr. Larzelere just told me that you're first chair' and then I freaked out even more and I was in shock the rest of the day."
Carr (10), first chair Wind Ensemble saxophone, was among the group who weren't able to make it into All-State. Despite not making it, she still sees the audition process as a good experience. She plans on auditioning her junior and senior year as well, alongside participating in other youth ensembles like the Spartan Youth Wind Symphony, which she currently holds a seat in.
"There's still many more opportunities considering I'm only a sophomore," Carr said. "All-State is not the only honors band you can be in and there's so many other opportunities to play outside of school."
For Dana Hardy (11), who made the All-State Orchestra, pushing herself has always been an important part of her music career. She is currently Symphonic Orchestra's Concertmaster, the highest honor a violin in the orchestra can get. She's auditioned for All-State every year since seventh grade and made the ensemble for the first time this year. 
"It's kind of like that feeling of "I didn't think we'd get this far, so I don't really know what to do now," Hardy said. "But I'm really excited."
The All-State ensembles performed the Saturday of the Michigan Music Conference in late Jan. They rehearsed for two-and-a-half days together with nationally recognized conductors before the performance. The conference took place in Grand Rapids at DeVos Hall.
All three students expect that this will not be the last time they audition or perform for and with the All-State band and orchestras. For Hardy, no matter what she's doing, she hopes that music will be a part of that experience.
"Music has really been life changing for me," Hardy said. "I don't think I can see a future where I'm not doing music in some way."
Leave a Comment
About the Contributors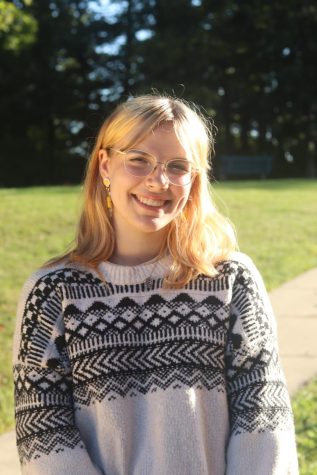 Leo Kendall, Staff Writer
Leo Kendall is a member of the Class of 2025 and one of the staff writers for Portrait. This is her first year on staff as a sophomore. Leo's favorite...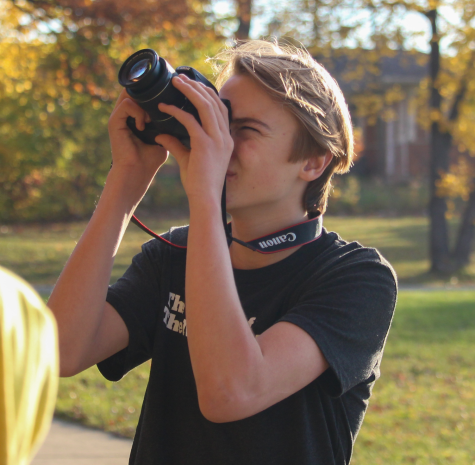 Quinn Martin, Photo Editor
Quinn Martin is a member of the Class of 2024 and is the Photo Editor of Portrait. He has been on staff since his sophomore year during the 2021-22 school...