Science Olympiad Team Wins Local Competition
On Jan. 28, the Science Olympiad team won the Haslett Invitational at Haslett High School.  Participants of the club studied and prepared weeks before the competition was held.  After other wins at the Saline and Boyceville tournaments, the club was determined to go home with more medals and another trophy. 
Graham Flynn (12), the president for Science Olympiad, believed that the preparation preceding the competition was beneficial to their victory. 
"[The studying] was a lot but it definitely pays off in the tournaments," Flynn said. "When you come in and are prepared, it's like I know this stuff, I can do this."
The competition has numerous subjects in science that participants can compete in. There were about 30 events total and most participants usually compete in three to five events, each event is about an hour long.
Members on the main team have to spend an hour and a half studying per event they're in throughout the week in preparation for the competitions. This often also involves meeting with teammates outside of normal club meetings.
Molly Ford (12) is the secretary for the Science Olympiad club and has been in the club since her freshman year. Ford competed in dynamic planet, astronomy and rocks/minerals events at the Haslett tournament.
"My favorite part is being able to meet with people with the same interests," Ford said.
Skyler Hamlin (12) is also a member of the team, and although he only has one class at the high school and takes the rest of his classes through MSU, he finds his sense of community through Science Olympiad. Hamlin also enjoys being in the club because of the fun environment and the chance to win.
"The atmosphere and tournament are electric," Hamlin said. "It's fun to crush your enemies," Hamlin said.
Sabrina Gresens (10) joined the Science Olympiad club a few months ago, and Haslett was the first competition she attended.  She also enjoys the community the club and competitions bring.
"It's been pretty nerve wracking but it's also fun hanging out with everyone," Gresens said.
 Gresens participated in a testing-style event, where competitors sit with their teammate and answer questions. The questions are divided between the partners and they can confide and ask their partner any necessary questions.
There are also building-style events where participants can make prototypes, trajectories, catapults and things similar to that nature. For Hamlin, these types of events are valued because what they do in the club has real world applications.
"You're practicing actual real world stuff you know," Hamlin said.
During difficult times, Science Olympiad also provides a safe space for its members. With  current concerns about the school's safety, Science Olympiad members were still able to get together and think about science related things as a distraction. This has been very helpful for the participants of the club, according to Flynn.
"The very hard situation our school is in right now just coming in and being surrounded by friends and a great community and being able to support each other through that," Flynn says.
Leave a Comment
About the Contributor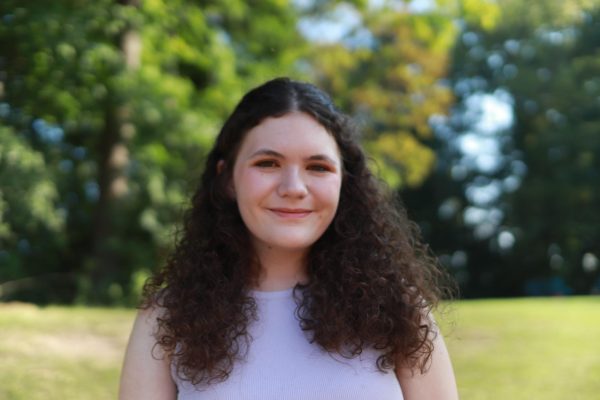 Ella Moore, Website Editor
Ella Moore is in the class of 2024 and is the Website Editor for Portrait.  This is her second year on staff as a senior.  Ella's favorite thing about...