Members of water polo team selected for regional competition; one makes national team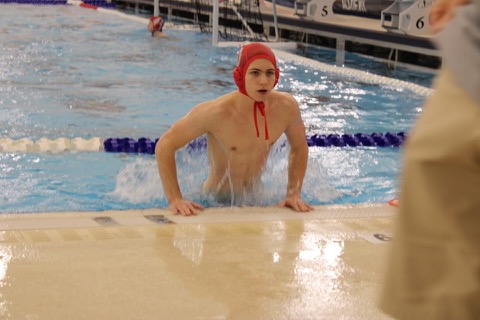 On Jan. 13, boys water polo team members Nick Fleming (9), Jonah Robertson (9) and Colin Fitzgerald (9) competed in Dallas, Texas at a water polo regional competition. The competition was organized by the Olympic Development Program (ODP) and USA Water Polo. The Great Lakes region of the competition hosted training camps to select players for their regional team. The training camps were in November and they consisted of two days, each with three hour practices. The camps featured athletes from Pennsylvania, Ohio, Michigan and Indiana. There were approximately 100 athletes at the training camps, 40 of which were in the cadet age group with Robertson, Fleming and Fitzgerald. These students were three of the 28 athletes selected from their age group to compete at the regional competition.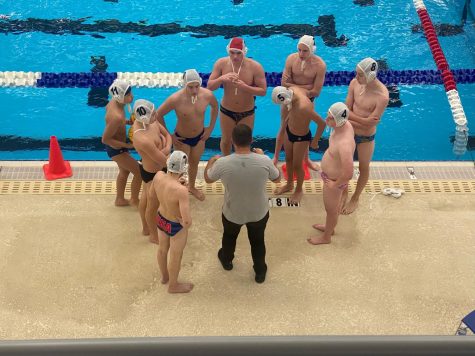 "I was shocked [that I made it] because I wasn't confident, and there were a lot of people that were really good at the training camps," Fleming said. This was Fleming's first year playing water polo and Fitzgerald's second year.
"It feels good [that I made the team], it feels like all of my work has paid off," Fitzgerald said.
Math teacher Madi Zink and librarian Katie Smith, both water polo and swim coaches, were involved in the success of these three athletes.
"[My coaches] helped just by being supportive when I was new because I was struggling a lot and they would still be understanding about it," Fleming said.
The regional team played four games, all of which resulted with a loss. Half of the team was selected to go to nationals, but only one of the ELHS students was chosen.
"It was enjoyable to play water polo against people who take it pretty seriously, and it was a good learning experience," Fitzgerald said. 
The selected team did not play together until they were in Dallas for the competition. "I think I did pretty good, as a whole team I don't think we did the best, but we made mistakes that are easily fixable if we just had more time together as a team," Fitzgerald said.
Robertson made the national team, Fleming was selected as a sub in, but Fitzgerald's journey ended at regionals. Robertson will compete in California for the national competition in March. "I'm really happy [I made] it because I couldn't go last year and I'm really excited to go and get experience and everything," Robertson said.
Leave a Comment
About the Contributors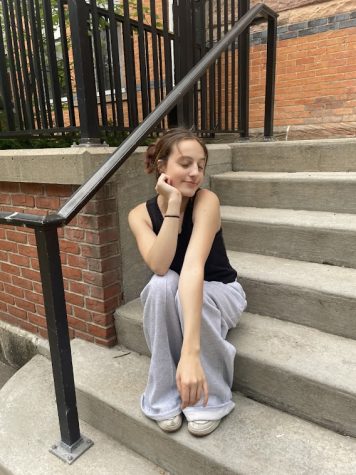 Mia Hagerstrom, Staff Writer
Mia is a member of the Class of 23' and one of the staff writers for Portrait. This is her first year on staff as a Senior. Mia's favorite thing about...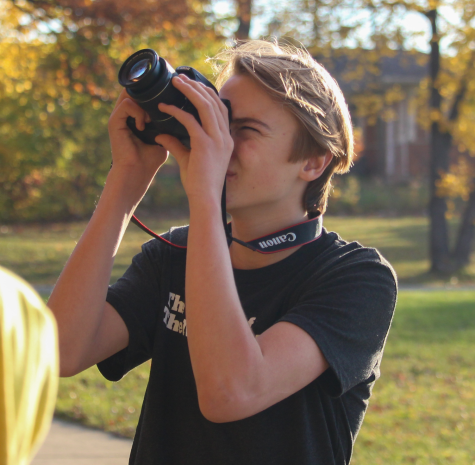 Quinn Martin, Photo Editor
Quinn Martin is a member of the Class of 2024 and is the Photo Editor of Portrait. He has been on staff since his sophomore year during the 2021-22 school...