Spark on Spartan Sunday
Moore 
Math teacher Maggie Moore is the kind of person who can't sit idly by when devastating events happen. On the Monday night that three MSU students were shot and killed on campus, Moore could not believe this was happening just four blocks from her home. When Moore turned on her T.V. she knew it was real. 
"Seeing the words Michigan State University on the screen was the first time where I was devastated," Moore said. "Until I read it and it's like our home and our school, it did not connect to me." 
She drove around that night close to 1 a.m. to pick up her son who had been in lockdown for multiple hours with his lacrosse team at the high school and spent the following Wednesday talking to friends, family and students at the high school. In her classroom on the first day back from the shooting, she felt an overwhelming sense of positivity and optimism from her students who wanted to help make a change. 
"I asked every class how they were doing," Moore said. "But then every class asked me, 'How are you doing?' And I was like, 'Oh my gosh.'" 
Having processed as much as she could, Moore scrolled on Facebook and came across Spartan Sunday, a project in which community members came together for five hours on Feb. 19 to help welcome the students back to campus after many left in the wake of the shooting. They encouraged community members to make yard signs, home-baked goods and walk along the Red cedar river to show their support and unity. Moore was moved by this idea and decided to contribute and help make the ELHS students involved as well. 
Moore had the idea to have students write kind messages on hearts that would be placed on dorm doors and make signs of support that would line Burcham. Living just off of Burcham, she knew it was a heavy-traffic area that many students would see.
"We're all in a collective space of needing to help in some way," Moore said. "I wanted to give our students a space to do that."
She enlisted the help of Luci Hylen (9), a family friend, and Ginger Johnston (11), Moore's daughter, to cut hearts and repurpose old election signs to prepare to bring the materials to the floor hockey on Saturday morning. With a snow day on Friday and minimal time to get the word out, she decided to focus on flockey players to help turn the idea into reality. After the flockey games, Moore and some of the members of the flockey teams took the notes and signs and hung them on the doors of dorms and around the campus.
Moore recalls that during her time on MSU campus as a student from 1993-1998, Sundays were always the hardest for her. Preparing for the upcoming week, and not knowing when she would be able to go back to Illinois to see her family again, made campus feel very lonely and isolating.
"From the parent's point of view," Moore said. "To see that your child is leaving your home to go to another community home, I think is incredibly important." 
She noticed that other students feel the same way as her and realized how much showing support would help. 
"I received so many emails from former students or students' friends," Moore said. "They saw the hearts and were like 'It was my first day back in the building, thank you so much.'"
Leave a Comment
About the Contributors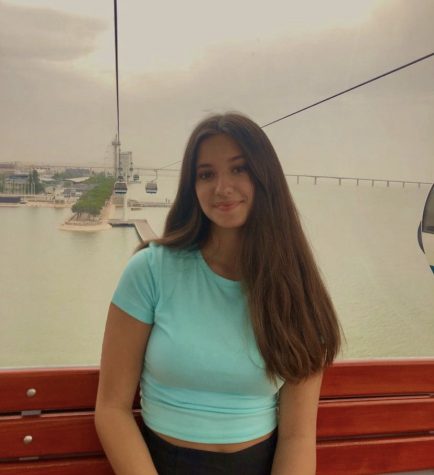 Anita Pereira-Nunes, Staff Writer
Anita Pereira Nunes is a member of the Class of 25' and one of the Staff Writer for Portrait.  This is her first year on staff as a sophomore. Anita's...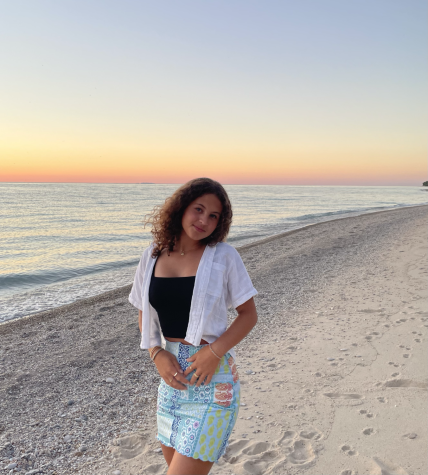 Elizabeth Gisholt, Staff Writer
Elizabeth Gisholt is a member of the Class of 2025 and one of the staff writers for Portrait. This is her first year on staff as a sophomore. Elizabeth's...