Playing their final goodbye
Band and orchestra seniors perform in annual senior solo concert
Joshua Johnson (12) grew up watching his dad play the piano, and eventually got into it himself when he was seven years old. But when he got into music at the school level, he picked up the violin and played in orchestra through high school. But for the Senior Solo concert on April 19, Johnson returned back to those roots and played a piano solo at the concert. 
"It's a really cool experience just because I got to play accompaniments with seniors in past years, and now that I'm a senior I can play a piece with the orchestra accompanying me," Johnson said. 
Orchestra and band students Meera Schenker (12) and Caemon McKeel (12) also performed solos at the concert. Students who chose to participate were able to pick a song that the orchestra accompanied them on. Schenker has played the violin since she was in fourth grade, when she started taking lessons. Now with almost ten years of experience, she was able to show off her abilities on the violin. 
"I've always enjoyed music and creating music, [I got into] classical music more when I was playing the violin [and that's] when I started to enjoy it [more]," Schenker said. 
McKeel has been playing the piano since he was three years old. He has always enjoyed music, but when COVID-19 hit he began to practice a lot more. His 15 years of experience with this instrument led him to be able to play a solo to finish off his senior year. 
"I think that it's a very cool opportunity because you don't really get an opportunity to play a concerto very often," McKeel said.  
Support from classmates, friends and family has assisted these three students in their musical development and success. Schenker's parents often played music for her and her sister which guided her towards her love of music. Years of practice and hard work has paid off for these seniors. Going from accompanying other classes to being able to play their own solo is a big change. Seeing the success of seniors from previous years has played a role in their own successes. 
"Watching them last year was inspiring, [especially] to see what other people were doing because some people did really difficult [pieces] and it made me want to practice [to get better]," McKeel said. 
Leave a Comment
About the Contributor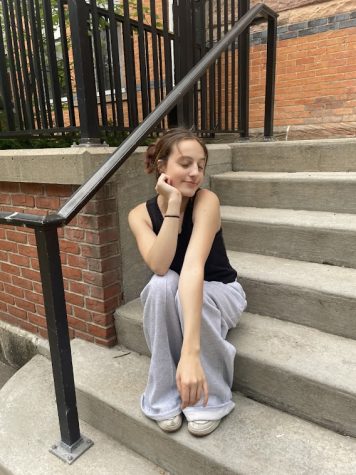 Mia Hagerstrom, Staff Writer
Mia is a member of the Class of 23' and one of the staff writers for Portrait. This is her first year on staff as a Senior. Mia's favorite thing about...