New Staff Feature: Bennett
Jade Bennett will never forget her awe that she felt when attending the ELHS Multicultural Assembly.
"One of the reasons why I really wanted to work in East Lansing was because I love how celebrated diversity is at the school," Bennett said. "I thought that was just the coolest thing… I just loved how students were able to come together and create something where [they] share a little bit of their culture with their classmates."
As an intern last year with English teacher Nicole Hegggelund and retired psychology teacher Kathleen Topp, Bennett officially joined the "EL Family" in the social studies department for her first year as a teacher. She is teaching AP Psychology, Psychology 1 and 2, and freshmen seminar with retiree Topp as her mentor.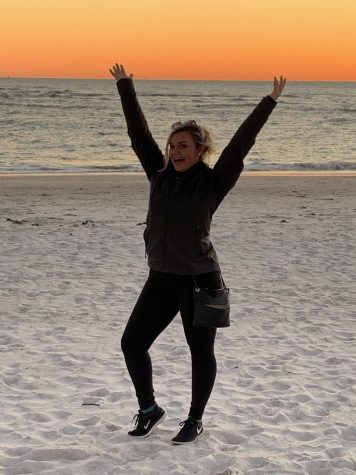 After attending high school in Fowlerville, Bennett graduated from MSU with a Bachelors in English and two teaching certifications for English and psychology.
"I think psychology is one of the most important classes that anybody could take," Bennett said. "It helps me understand myself or helps students understand themselves and others, so they can be more empathetic to themselves and to others as well."
In her free time, Bennett enjoys gardening, video editing, reading and old video games. She also loves how understanding, open and supportive the EL community is. It only strengthens Bennett's inborn passion for teaching.
"[Teaching] has all of the things that I love to do in life," Bennett said. "I love working with people in building relationships. I like showing people that I care about them and teaching is a really good way to do that. I really like learning… I love both of the subjects that I'm certified to teach in. And I love being able to share my love for those subjects with students."
About the Writer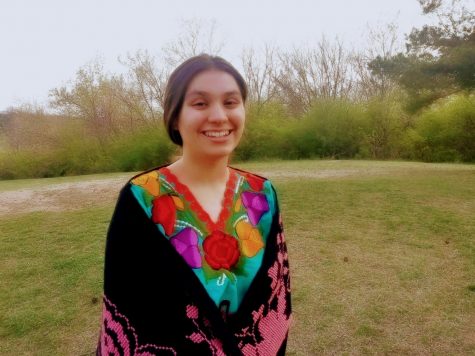 Ixchel Ceballos, Editor-in-Chief
Ixchel Ceballos is a member of the Class of 2022 and Editor-in-Chief for Portrait. She has been on staff since their freshman year during the 2018-2019...