New Staff Feature: Corbett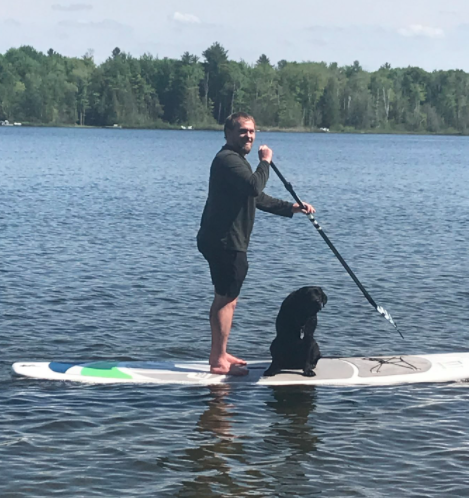 Spencer Corbett has been doing minor construction work during his summers since he was 16 year old attending Mason High School. He has loved art for even longer. 
"I was always just a very imaginative person," Corbett explains. "And also kind of on the shy side when I was younger. And I think I lived [in] my imagination a lot, so I really gravitated towards the arts and then it helped that I had some really, really amazing teachers and professors over the years that really helped instill the idea that the art's a really important thing in my life."
He joined the "East Lansing Family's" art department a week before school started, replacing retiree Robin Remer-Saenz. Over the course of the school year he will be teaching AP 2D Studio Art, watercolor, computer graphic design, painting and Drawing 2. Corbett has eight years of teaching experience, six as a college art professor. His experience focuses on 2D subjects and he has a MSA (masters of fine arts) in painting along with a Bachelor's in fine art and painting and his teaching certificate.
Corbett has been especially impressed by his students adapting and doing their best for online learning and the diversity of the student body.
"I think it's so cool that it's really just this melting pot of people from all different cultures and that's [a] really, really, really fun place to work," Corbett said. "I think artists tend to be… on the fringe and not always quite as susceptive or accepted by traditional society. And I think having just a really diverse student body, I think that makes a really interesting discussion about art and about artists."
About the Writer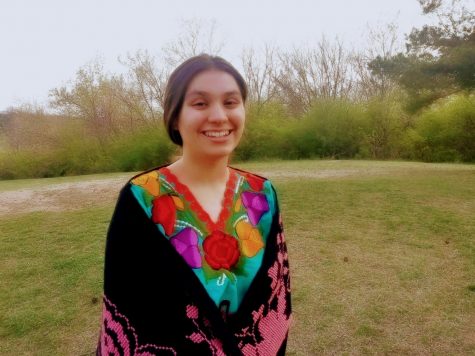 Ixchel Ceballos, Editor-in-Chief
Ixchel Ceballos is a member of the Class of 2022 and Editor-in-Chief for Portrait. She has been on staff since their freshman year during the 2018-2019...