Students Share Their Thanksgiving Stories
In the face of COVID-19 and the upcoming Thanksgiving holiday, celebrating safely can be a challenge. Many student's typical Thanksgiving celebrations have been put on hold for health precautions, but that doesn't stop them or their families from finding ways to celebrate. Here are the stories of four students "COVID Thanksgivings".
Eman Lasisi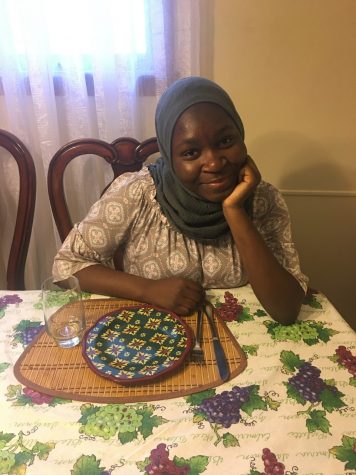 Favorite Thanksgiving food is rice.   
For Eman Lasisi (12) Thanksgiving is usually spent in Chicago with her cousins and extended family. They cook, dress up, eat, listen to afrobeats and watch movies.
But this year, Lasisi's Thanksgiving will look different. She won't be able to see her cousins in Chicago, due to restrictions and challenges with COVID-19.
"I will miss seeing my cousins because thanksgiving is usually the only time we get to see them and spend time with them", Lasisi said. "We will still do things we used to do, it just won't be fun without them."
Not being able to see family members in person won't stop Lasisi from spending time with them this Thanksgiving. She's going to call her cousins on the holiday, and still have fun with her family from home.
"The most important thing about Thanksgiving is spending time with family, and just talking and having fun with them," Lasisi said.
Zoe James
Favorite Thanksgiving food is stuffing.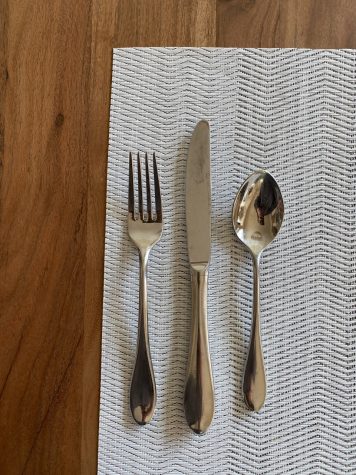 Zoe James's(12) typical Thanksgiving is spent getting a pie from Grand Traverse Pie Company with her family and spending time with them. Since last year, she had planned on spending Thanksgiving in the South at a big family reunion.
James's plans  changed this year due to COVID-19. She will no longer be able to travel to see family, Instead, she plans on meeting with them by other means.
"To make up for not seeing all of my extended family, we plan on doing a huge family Zoom meeting in the evening with all the extended family members who decided to go down south," James said.
Still, James has been staying hopeful by listening to Christmas music and doing things with her family like baking, watching movies and cooking dinner with her dad.
"The most important thing about Thanksgiving to me is being able to have a sit-down family meal and just talk about things we're grateful, excited, or hoping for," James said. "We don't really ever have sit-down family meals all together where there's no electronics involved, or everyone is there, so it's special to me to have one meal where we all just focus on being together."
Elizabeth Ngassa
Favorite Thanksgiving food is mashed potatoes.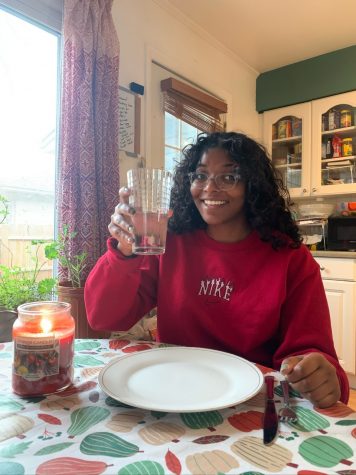 For Elizabeth Ngassa (12), Thanksgiving looks the same as it does every year. She'll watch the Macy's Thanksgiving Day parade and then sit down to a Thanksgiving lunch with her family.
"I don't really celebrate it to the extent other people do since neither of my parents are American," Ngassa said. "It hasn't changed at all this year since it's always small and not a huge deal."
There are few things keeping Ngassa hopeful, but a few things that bring her some joy, like the Christmas decorations she put up at the beginning of November.
"The most important thing about Thanksgiving to me is remembering all the things I'm grateful for, and sending love to people that I appreciate in my life", Ngassa said.   
Ella Horgan
Favorite Thanksgiving food is pumpkin pie.
Ella Horgan will still be taking a trip to Colorado with her family this Thanksgiving, but without her extended family as she'd hoped.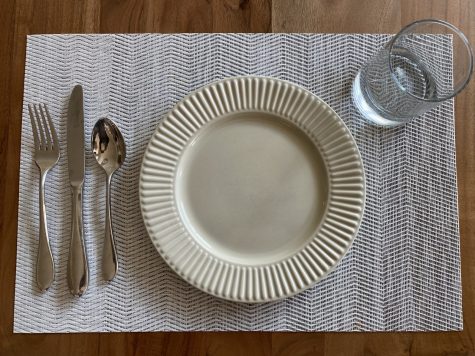 "This year we are going to Colorado and celebrating with just our family", Horgan said. This is because of corona. My favorite thanksgiving memory is seeing all my cousins and spending time with them. I will miss seeing all my family."
Horgan hopes that, since she can't see her cousins and extended family this year, that she will be able to next year. Her family's upcoming trip has been one of the things that has kept her hopeful.
"Our trip to Colorado has kept me hopeful and excited for thanksgiving", Horgan said. "The most important thing for me during thanksgiving is spending time with friends and family."
Leave a Comment
About the Contributor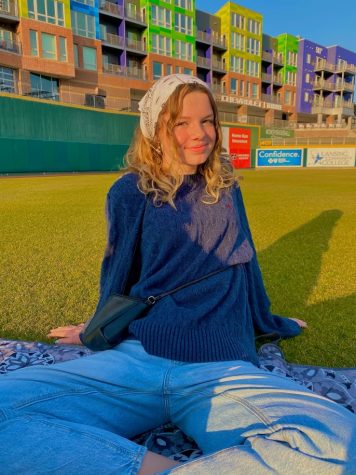 Willa Cornillie, Editor-in-Chief of Copy
Willa Cornillie is a member of the Class of 2023 and is one of the Co Editors-in-Chief for Portrait. She has been on staff since her freshman year during...