One Step at a Time
The Varsity basketball team prepares for a season full of uncertainty.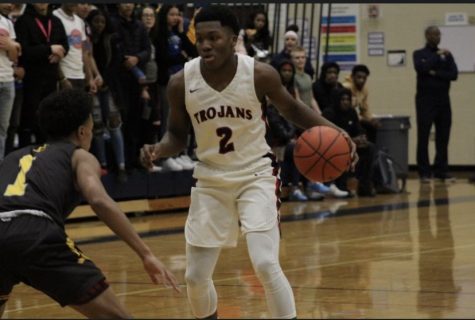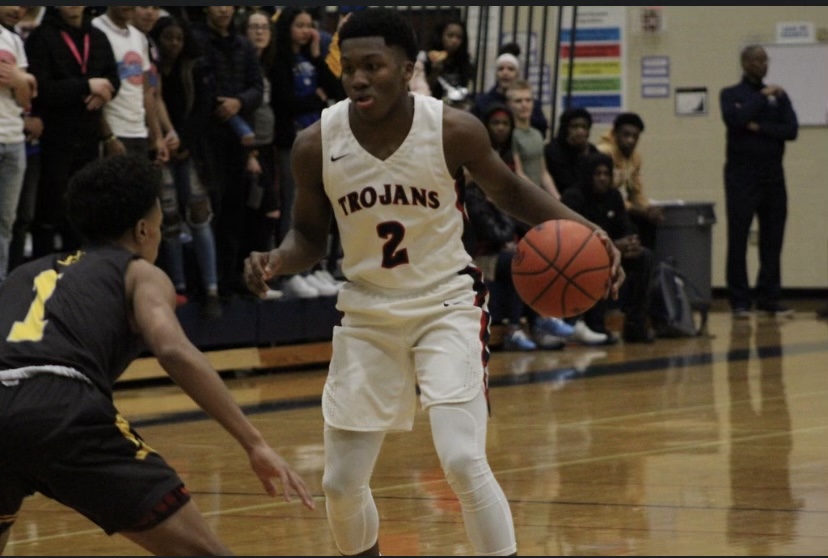 The 2019-20 season ended abruptly for the Boys Varsity basketball team, not with an early round loss, but by not getting the opportunity to compete. 
    "We were one game from winning districts and moving on, and we had a really good chance of winning the state tournament last year," Marcus Wourman (12) said. 
    The COVID-19 pandemic ended their season a day before they were scheduled to play against Grand Ledge for the district championship. 
Currently, boys and girls basketball are on pause along with ice hockey, competitive cheer and wrestling until Feb. 21, per the most recent emergency order released by the Michigan Department of Health and Human Services (MDHHS). 
In a normal year the season would start the week before Thanksgiving, but due to the new lockdown restrictions put in place on Nov. 18 and the MHSAA (Michigan High School Athletic Association) wasn't allowed to begin competition in any sport until Dec. 9. That date would eventually get pushed back to Jan. 15. On Jan. 16, basketball was allowed to hold non-contact socially distanced practice.
The team is taking it one step at a time and they have their first scheduled home game against Okemos on Feb. 9.
"First thing we are trying to do is win the CAAC blue conference," Wourman said. "I've never won it since my 4 years in Varsity, That will definitely be a goal, our main focus is a State Championship."
Their path to a state championship starts with 12 CAAC blue conference matchups, which includes two games against DeWitt, Grand Ledge, Holt, Lansing Everett, Lansing Waverly and Okemos. The team will play one home and one away game against these six teams. They will also have two non-conference games against Orchard Lake St. Mary's and Williamston. 
High school athletes in the state of Michigan have learned not to get their hopes up too high, as there have been multiple cancellations and postponements this year. 
"It's been very difficult for me and my teammates because sometimes you may feel we're [just] practicing, not to play," Wourman said. "But at the end of day we just try to stay focused and not think about it too much." 
This is probably one of the hardest seasons for these athletes, like so many other athletes in other sports. Nothing is guaranteed this year, they will have to roll with the punches if they wish to accomplish all of their goals. 
"I feel as if we have the right pieces to get there," Wourman said.  "We just need to take one step at a time."
###
Leave a Comment
About the Contributor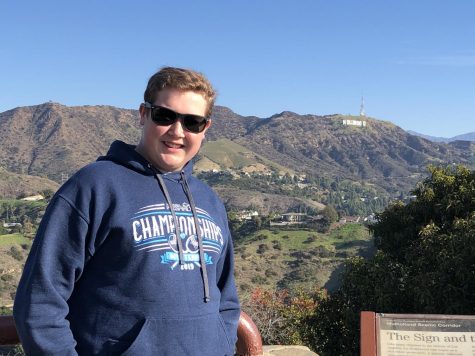 Nolan Fletcher, Staff Writer
Nolan Fletcher is a member of the Class of 2021 and one of the writers for Portrait. He has been on staff since his junior year during the 2019-20 school...