Online school schedule struggles
Students wrestle a balance between sleep and homework during online school
Caffeine is the fuel that helps keep Grace Thomson (12) awake at night. It's the only thing that allows her to complete the overwhelming amount of homework she receives. 
Thomson's other/extracurriculars school commitments restrict her from doing homework at any other time in the day, and Thomson prioritizes homework over sleep. After everyone in her house is asleep, there are less distractions, leaving her room quiet, peaceful and ready to work on school. To help with the stress that school puts on students, Thompson prefers to use a planner when she feels particularly overwhelmed.
"I don't like working in the morning," Thomson said. "When it's the only time I have, I do my homework in the morning. I'm just never in the right mindset or have the motivation to do homework."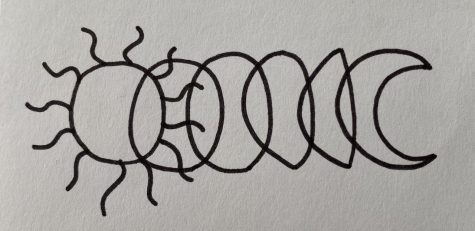 For Luz Wittrock (10), online school has taken a toll on her mental health and motivation as well.
 "I find it very difficult to do tasks after spending three hours paying attention to class," Wittrock said. "It's easier for me to give in and rest instead of putting more effort into schoolwork."
Wittrock has sports almost every night that inhibit her from completing her assignments. Her busy schedule has pushed back the time of day she can sleep later and later. Wittrock looks to the bright side when she completes her homework at night. There's no company near to interrupt her and she can think out loud. She feels working at night makes for a calmer environment.
On the other hand, Zora Alfredson (11) uses the mornings to get her schoolwork done.
"I think my productivity and mood is better when I do my homework in the mornings, as it gives me a chance to work my brain a bit and feel more awake by the time school starts," Alfredson said. "Even during regular in-person school last year, I would always try to schedule my harder classes to be between second and fourth hour."
  Alfredson worries over the amount of time she has before school starts to get her work done when completing homework in the morning. Consequently, she finds it stressful to have it in the back of her mind all day when it doesn't get completed before school. 
Students like Emily Walters (10) feel overwhelmed throughout the day because of their homework.
 "I feel rushed and also overwhelmed with all of the work," Walters said. "But my current schedule is the only schedule that works for me to get enough sleep and get to go to dance."
Madeleine Loomis (11) tries to plan out her school days to feel less overwhelmed.
"I think having more of a schedule is pretty helpful," Loomis said. "Since the pandemic started, it has somehow become even harder to complete assignments."
Leave a Comment
About the Contributor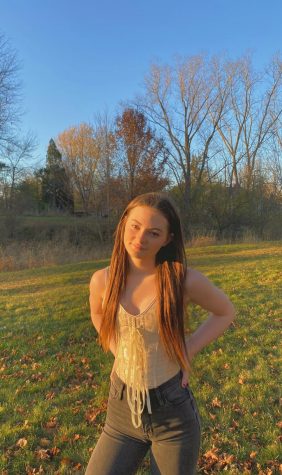 Brielle Williams, Staff Writer
Brielle Williams is a member of the Class of 2023 and one of the staff writers for Portrait. This is her first year on staff as a sophomore. Brielle's...