Varsity makes playoffs after early season losses
After an undefeated regular season in 2020, the varsity football team qualified for the playoffs with a six-win regular season.
The season started with a loss to Grand Blanc at Atwood Stadium in Flint as part of the Vehicle City Gridiron Classic. 
After an additional loss and two wins, the team didn't have a Homecoming game because Everett was forced to forfeit. 
"I was angry because that was supposed to be our homecoming game and its senior year so that made the feeling even worse," Asher Gregory (12) said.
After not having a game, the team outscored Waverly 49-14 en route to a contested matchup the next week with Holt.
Coming from a slight loss at Holt, the team beat Grand Ledge 27-12 to finish off their regular season with a big win against Okemos 49-0.
"I mean it felt good, it was also nice to get a win on senior night," Brevin Jackson (12) said.
With these wins, losses and highlights, the team ended their season with a record of 6-3. They entered the playoffs ranked number 40 in the state and ranked seventh in Division 2. 
Gregory led the season offensively in touch downs with a total of 12 touchdowns throughout the season, and about one and a half touchdowns per game. Gregory ended the season with a total of 653 rushing yards.
"I mean, I feel good about them but the touchdowns would never be possible without my teammates blocking for me. The big men up front are the reason," Gregory said.
Brevin Jackson, the starting quarterback, threw for 1,140 yards and 11 touchdowns and ran for two of his own touchdowns.
"I think I've played pretty good, could have maybe done better in a couple of games," Jackson said.
With the first playoff game resulting in a 27-0 win over Milford the teams moved on to round two of the playoffs on Nov. 5 against a tough South Lyon team, who are 10-0 in the MHSAA District 2 Final. If they win, they'll go on to face the winner of Portage Central and Lakeview in the Regional final.
Leave a Comment
About the Contributors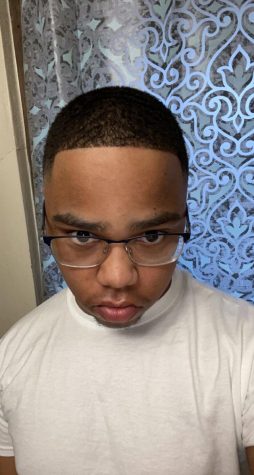 Gabriel Hampton, Staff Writer
Gabriel Hampton is a member of the Class of 2022 and one of the staff writers for Portrait. This is his first year on staff as a senior. Gabriel's favorite...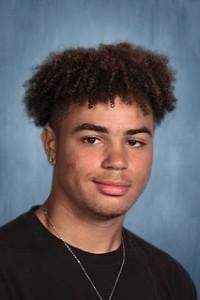 Zachre Phillips, Staff Writer
Zachre Phillips is a member of the class of 2024 and one of the staff writers for Portrait. He has been on staff since his sophomore year during the 2021...