Giving it their best shot
Archery coach propels team's growth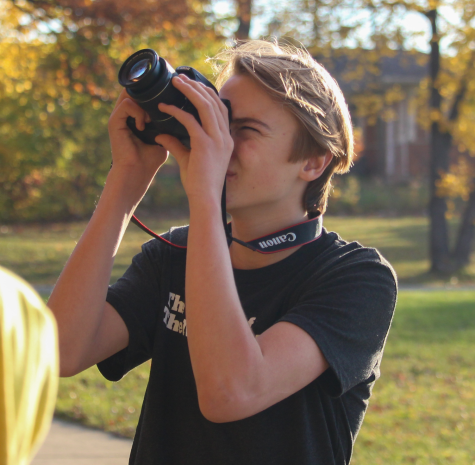 More stories from Quinn Martin
Casey Bain has been leading the East Lansing archery team ever since a few of her P.E. students at Marble elementary showed interest in competitive archery. After learning the sport in Bain's P.E. class, a couple of her students participated in a local competition and the team grew from there. 
What started as a fledgling club turned into a competitive chapter in 2015 with 11 fourth- and fifth- graders. Now, those 11 members have grown to over 70 just seven years later. 
Bain is thrilled that the team continues to grow bringing new members every year.
"I couldn't be more excited that our program has grown and grown and that people that I've never met in my life or never heard of, [who] didn't go to marble want to join the team," Bain said.
But as the club has grown, not all students who wanted to shoot also wanted to compete. So this year, Bain split the team into recreational and competitive divisions. 
This opens the team up to people who don't want to compete, like Emmerson Davis (10). Davis wanted to be part of the team, but doesn't like competitions or even being competitive.  
 "Having a way to do archery without having to compete for it is really nice," Davis said.
Additionally, Bain says she created the "rec team" to provide a place where people interested in archery can grow and learn either for fun or competitively.
"The kind of influence that I would hope that I would have [is] that people try something in their life when they're younger, perhaps in PE and then they come back as a, you know, high school young person who's ready to just do adventures," Bain said. "The rec team was designed for people who just want to have fun and shoot."
On the competitive side, high school team leader Alex Paddock (9) really enjoys the individuality of the sport. Having been a member since he was a student at Marble, he appreciates the calming nature archery brings.
"You don't have to worry about what others are doing, you do have team scores, but really the only thing that you can do is just help yourself, and I appreciate that," Paddock said. "It's almost a bit meditative where you can focus on your own skills."
Paddock, who considers himself one of the best archers on the team, decided to become a team leader to give back and have a bigger commitment on the team.
"Archery is one of the things that I really enjoy and it's something I spend a lot of time on so I wanted to help the team," Paddock said.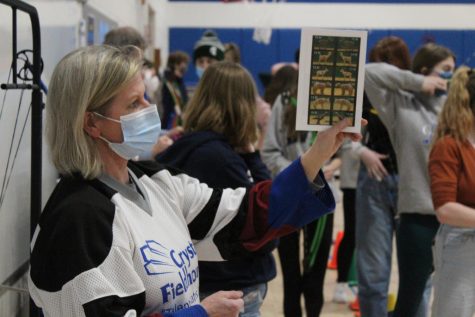 Bain said her big goal for the team is to take the elementary, middle and high school teams to the nationals competition. She believes they all can do it, but that their success depends if they have the dedication.
"Will you do it? Will you do it over and over? Will you learn how to feel when you're doing it wrong? Will you fix your own mistakes? Bain said. "That's what it is. It's not can you, it's will you and when will you. It will happen depending on the level of commitment of the kids."
Leave a Comment
About the Contributor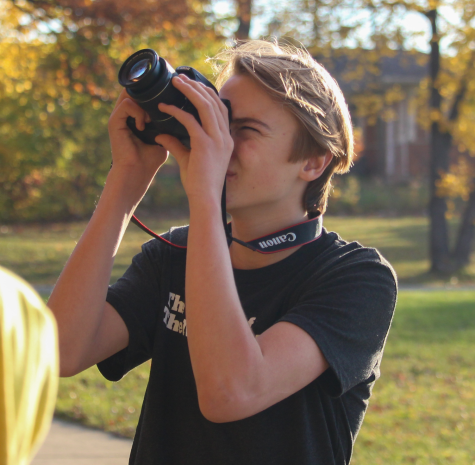 Quinn Martin, Photo Editor
Quinn Martin is a member of the Class of 2024 and is the Photo Editor of Portrait. He has been on staff since his sophomore year during the 2021-22 school...