Coloring her world
Senior Talaiah Reese finds passion in painting over quarantine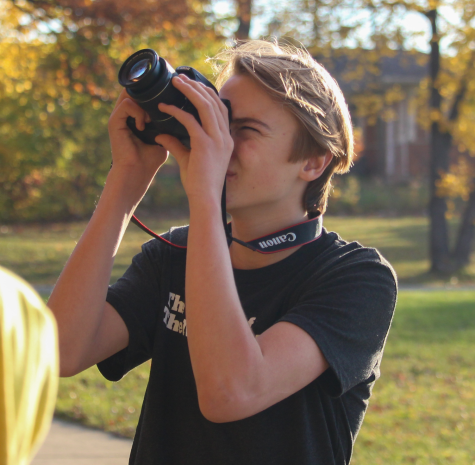 More stories from Quinn Martin
After finding art over quarantine as a way to express her creativity and fight off boredom, Talaiah Reese (12) had discovered that painting is her true passion.
"I just got really bored and started painting whatever was really in sight and then I got more invested into it over time," Reese said.
On a whim, Reese decided to enter the Sara Jane Venable Scholarship art competition at the Lansing Art Gallery. The competition is a prestigious competition for seniors in high school to display their art and compete against others in front of a board of judges.
Her expectations were low, but she wanted to put herself out there. 
"[Because of my limited experience, I would say, with just getting into art and I definitely didn't think I would win," Reese said. "I just wanted to see what would happen and put my foot in the door."
Contrary to her expectations, Reese won, earning the award of a $1,000 educational scholarship to take with her to college.
"[Winning] felt surreal, or like, I couldn't believe that I won," Reese said. "I was just so excited that my hard work had all paid off."
One of the biggest challenges for young artists is building and creating a unique style to their art. Reese experienced this challenge but was able to develop her own style after mimicking others while learning. She enjoys painting portraits but experiments with proportions to create an unconventional perspective.
"[The most valuable part of art is] just creating whatever you like, I guess like not trying to be like somebody else but just being yourself and seeing that any type of art is good art, there's no good or bad," Reese said.
Reese's art teacher Spencer Corbett was impressed that she developed her own artistic style so early in her art career.
"My impression of her art is just that it's very unique," Corbett said. "I think it's something that's actually probably pretty uncommon in high school as artists are developing, for them to be so unique and have a fairly developed artistic style so early on." 
Corbett says Reese's style mostly includes painting people and playing around with proportions while distorting certain features of the face.
"She creates these really dynamic paintings where they have great volume, but then there's also an intentional strangeness to it," Corbett said. "Her brushstrokes are very bold and the way that she uses color and her brush marks I think really create a very unique style."
After first hearing about the results of the competition, Corbett was thrilled and felt extremely proud of her. It was the first time one of his students had won such a prestigious award and he believes it will not be the last.
"She does different things with her work that I think is really impressive and sometimes hard to put into words, but it's very impactful and powerful and I think that's what people are drawn to," Corbett said.
In the future, after attending NYU for liberal arts and maybe art history later on, Reese hopes to become an art curator and possibly run her own art museum. Corbett also hopes Reese continues in art stating it is something she really enjoys and she is a person that naturally gravitates toward the arts.

"I love painting, I just love it," Reese said. "I couldn't imagine doing anything else."
Leave a Comment
About the Contributor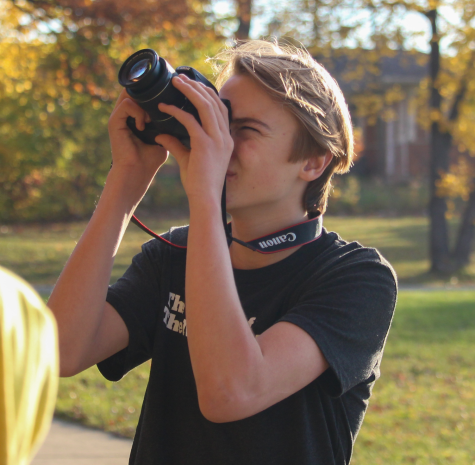 Quinn Martin, Photo Editor
Quinn Martin is a member of the Class of 2024 and is the Photo Editor of Portrait. He has been on staff since his sophomore year during the 2021-22 school...