Thanksgiving Traditions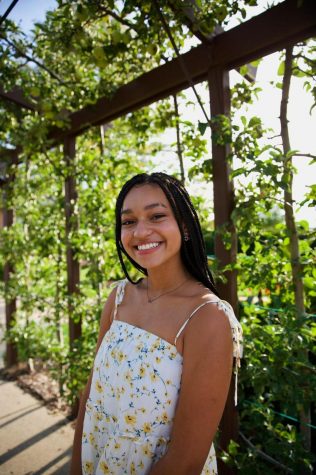 More stories from Anaiis Rios-Kasoga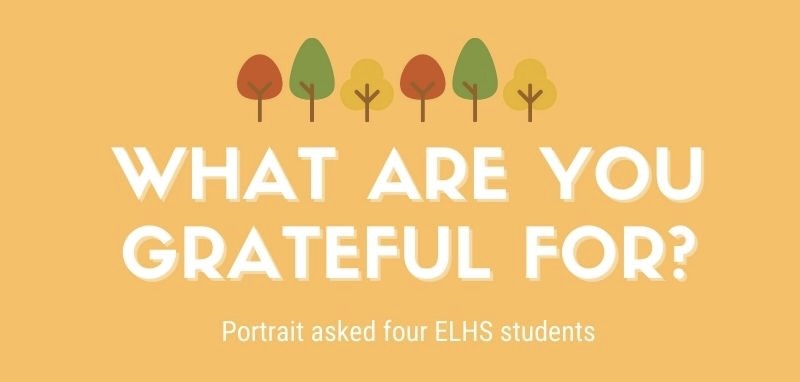 A "Traditional" Thanksgiving dinner doesn't mean the same thing for every family.  It is due to the unique cultural and familial twists that the holiday is made special. Travel restrictions in the wake of COVID-19 may have prevented some family members from coming together this year. Still though, the cultures and traditions those families have built were practiced and preserved.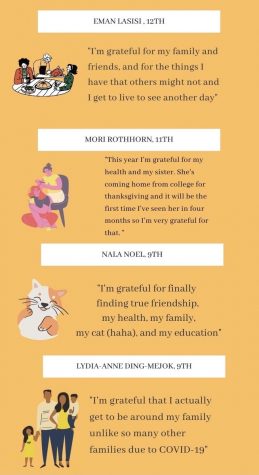 This five-day break surrounding the holiday is a great opportunity for students to take some time for themselves and enjoy some time with loved ones. Though Thanksgiving may be altered this year three ELHS students who celebrated the holiday reflect on the ways they practiced their cultural traditions to still have a successful time.

For Lydia-Anne Ding-Mejok (9) The best thing about Thanksgiving is the mix of cultures. "We love bringing our South Sudanese culture into a lot of things," Ding-Mejok said.  "My sister, mom, dad, grandparents and I get together and make our meal.  [Thanksgiving]  has no significance, mostly because we are originally African and we don't care about the origins of the holiday."
Mori Rothorn (11) couldn't spend this year the way she normally would sharing the table with international students from MSU. Instead, she celebrated with only her immediate family.  When asked about the cultural influences on her Thanksgiving, Rothorn said  "I think the odd cultural combos make my thanksgiving always very interesting. I like how things don't go together within the traditional views of culture within society, yet at the thanksgiving table, they do. I also think that having international students, friends, or new members of the Japanese American community rotating throughout our past thanksgiving dinners has made the experience really special for me."
Nala Noel (9) doesn't celebrate Thanksgiving in the traditional sense either, but she still enjoys the holiday with her family every year. Even with COVID-19 restrictions this year she was still able to enjoy some of her favorite things. "My favorite thing about thanksgiving is the "vibes" if that makes sense. it feels much like Christmas and I just like the vibe."
Though these students weren't able to partake in their Thanksgiving traditions as they normally would the altered versions turned out to still be fun. Adapting to the COVID-19 pandemic has been extraordinarily difficult but familial traditions can hold up under nearly anything, even a global pandemic.
View Comments (1)
About the Contributor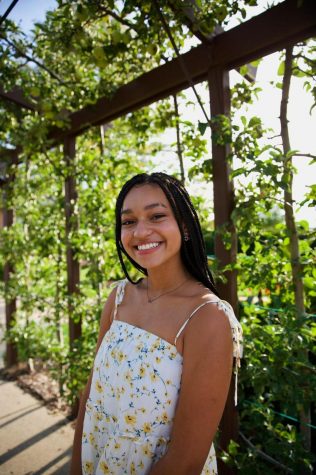 Anaiis Rios-Kasoga, Multimedia Editor
Anaiis is a member of the Class of 2021 and one of the Multimedia Editors for Portrait. This is her first year on staff as a senior. Anaiis' favorite...