Saddleback Barbecue Supports A Small Business In Need
Saddleback Barbecue was started by Matt Gillett. He started with a small mobile smoker catering to small events around the area. After gaining business, he and his close friend Travis Stoliker decided to open Saddleback Barbecue. 
Saddleback experienced an increase in popularity when they earned two new awards that will soon be hanging in their REO Town location. 
Mental floss named Saddleback 'Best BBQ in Michigan' in 2016. Later in 2018, the Small Business Development Center (SBDC) awarded the 'Small Business of the Year' in Michigan to Saddleback. This was a turning point for Gillett and his team. 
"There is constant stress and new fires to continually try to put out, but it's worth it," Drew Piotrowski, a member of the Saddleback team, said. 
Saddleback lost almost all of its catering income and business in its busiest season of the year, according to Piotrowski. But they're able to "keep their heads above water," Piotrowski said, with outdoor dining options and curbside pickup. 
"We were lucky in some ways, we were already set-up with a strong online ordering system and we had been offering curbside pickups," Piotrowski said. 
However, not all businesses were so lucky, and many are predicted to close because of COVID regulations preventing them from doing business.  
"I feel terrible for the restaurants with large square footage that rely on dine-in. We were very lucky," Piotrowski said.     
Knowing how lucky they are to survive the pandemic so far and having such a large following on social media, the Saddleback team decided to give back to the struggling small businesses in the area. After posting on their Facebook asking followers for small businesses in need, they discovered Mitten Raised. 
Saddleback reached out to Katie, the owner of Mitten Raised, to learn more about them and why people should support them.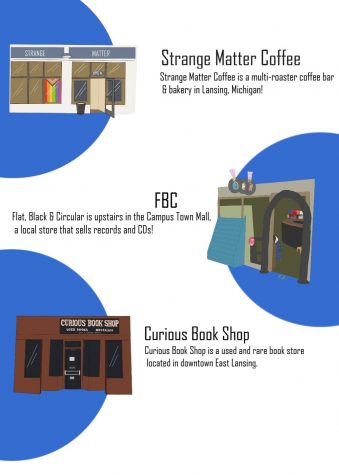 Katie talked about her struggles opening and running a small business and making it through a global pandemic. Mitten Raised's best selling product is a pastry called 'The Zoey Bar' named after Katie's dog, who passed away after being rescued and spending 9 years with Katie
Mitten Raised is known for being a friendly, loving place to gather for delicious food, and looking out for the people and dogs in their community, according to multiple google reviews.
"Her story was incredibly compelling," Piotrowski said.
Shortly after the video was posted telling Katie's story, She reached out to Saddleback saying she was completely sold out.
"It was an incredibly rewarding experience to help out in a small way. I went to grab some donuts the following weekend and there was a line out the door. I was smiling ear-to-ear," Piotrowski said.
The two businesses collaborated and sold a new special called 'Mitten Raised Doughnut Pork Belly BLT Sandwich' for a limited time. Both businesses' fans loved the collaboration and are begging for another. 

"Whatever your favorite local business happens to be, try to support them, chances are they are struggling," Piotrowski said. 
Saddleback Barbecue continues to show love and support throughout their community and continues to bring hope to an unfortunate situation.
View Comments (1)
About the Contributor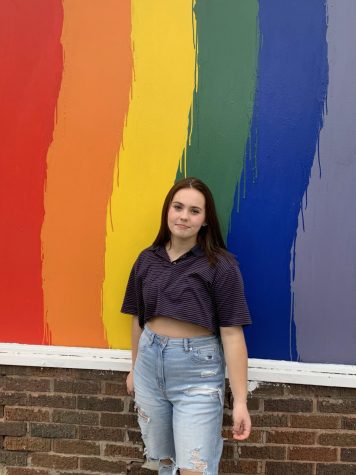 Emma Waldo, Staff Writer
Emma Waldo is a member of the Class of 2023 and one of the staff writers for Portrait. This is her first year on staff as a sophomore. Emma's favorite...