Taylor Swift's "Evermore" the Sequel We Didn't Know We Needed
"Evermore," Taylor Swift's ninth studio album takes her last release "Folklore" a step further. It is the older, more mature sister, who has been through "Folklore's" experiences, and is stronger for them. Like "Folklore," "Evermore" was a surprise release, dropping Dec. 11, 2020, just five months after the release of "Folklore" and two days before Swift's birthday. The album is not merely instrumentals that didn't make the "Folklore" cut, it stands entirely on its own. 
The fifteen track collection masterfully pulls in glittering synths with "Gold Rush," and "Long Story Short." Along with stripped-down piano in "Champagne Problems." Additionally, she has bold guitar on "Cowboy Like Me, and Coney Island." All of which are woven together with beautifully raw lyrics. 
There are many moments on the album where fans reminisce about past 'Swift eras' in tracks like "Gold Rush" and "Long Story Short." Their synthy upbeat pop melodies serve as stark reminders of Swift's 2014 release "1989". 
And she even includes tracks that take fans back to her country days, in "No Body No Crime" a collaboration with girl group HAIM, Taylor Swift constructs a dark story full of twists and turns, infidelity, and murder. In "Cowboy Like Me" she tells the tale of two con artists who happen to fall in love. With both tracks, Swift reminds listeners of her roots. 
While "Evermore" has the upbeat pop tracks that "Folklore" stayed away from, the album is not without Swift's usual heart-wrenching narratives. The fifth song on each album, known by the most devoted Swift fans as "the track five" is reserved for the saddest song; previous track fives include "All Too Well" and "Dear John." 
On "Evermore," she crowns "Tolerate It" as a track five. The painful piano ballad tells the story of an apathetic, one-sided relationship. In the song she sings, "I know my love should be celebrated but you tolerate it," and her vocals blend so beautifully that listeners fall into the melodies just as the character of the song falls deeper into an unreciprocated love. 
Historically, Swift has amassed much of her fame and loyal fanbase from her brutally honest autobiographical songwriting. This approach began to change with "Folklore" and fully shifts with "Evermore." Rather than telling her own stories, Swift takes on different personas and tells different character's stories with each song. In "'Tis the Damn Season" she fits an entire Hallmark movie into 3 minutes and 49 seconds, singing about someone who returns home for the holidays to find an old flame and perhaps pick up where things left off. 
Swift's relationship with her fans is one of the many career-defining idiosyncrasies that has lent itself to her success. Swift changed her process with the sister albums.  In an interview on Dec. 15 for the Apple Music Awards, she explained the change in process, citing worries about the sustainability of autobiographical writing in terms of her own mental health. 
"If I can do this, this thing where I can create characters in this mythological American town or wherever I imagine them and I can reflect my own emotion onto what I think they might be feeling and I can create stories and characters and arcs and all this stuff," Swift said. "But I don't have to have it feel like when I put out an album I'm just like giving tabloids ammunition." 
While "Evermore's" songs contain characters and their stories may be fiction, it brings the same authenticity that is consistent with an autobiographical Taylor Swift album. It still leaves listeners with personal attachments to the songs, so much so that they feel Taylor may have written each one about them.
Leave a Comment
About the Contributor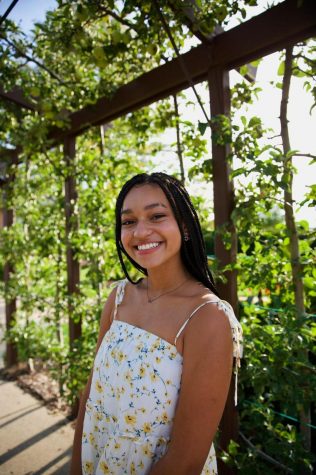 Anaiis Rios-Kasoga, Multimedia Editor
Anaiis is a member of the Class of 2021 and one of the Multimedia Editors for Portrait. This is her first year on staff as a senior. Anaiis' favorite...