Less Hours, Less Income
Students work hours have been severely decreased due to COVID-19, and is a major challenge for some
Before the pandemic, Emma Cutler (12) was working nearly 24 hours a week as a lifeguard at the Michigan Athletic Club (MAC). Currently, she works a fraction of that, typically about four hours a week as her opportunities to work have been severely altered due to COVID-19 affecting her workplace.
"I work to save money for college," Cutler said.  "I hope to go to Cornell University, and the tuition is around $80,000 per year," "Even if I don't attend Cornell, my other top two choices are $35,000+  per year."
Now, with limited opportunities to make money, Cutler is worried about being able to save enough for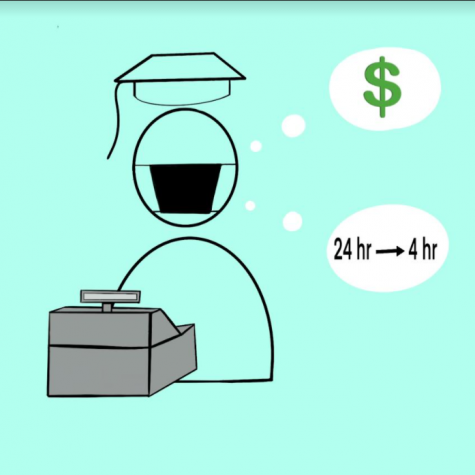 college tuition and living costs.
"I am very concerned about it," Cutler said. "Because I haven't been able to stay on track with my savings because of my changing paychecks. I do hope to pick up more hours soon, I may start to work in the daycare at the MAC."
Elizabeth Ngassa (12) is also employed as a lifeguard at the MAC, and has also had her hours cut, now typically working about two hours a week. Less working time has also gotten in the way of her plans to save for college.
"I'm not super concerned about it because in the summer there will be a lot more hours available hours available," Ngassa said. "I plan to start picking up shifts in other departments since there are a lot open. It's a little tricky because a lot of them are during school hours, but I'm going to try to get ones before and after school."
On top of already limited hours, COVID-19 has not put an end to extracurriculars. 
Grace Horton (10) works at the East Lansing Public Library, where she has had her hours cut from roughly eight to nine per week down to five. Horton is also on the basketball team. Balancing both, Horton has had to make sacrifices for her job. 
"I do juggle basketball and work," Horton said. "So I leave basketball early to make it in time for work."
Looking forward, Cutler, Ngassa and Horton are all hoping for the best. Limited hours and challenging schedules will gradually become less major issues as a larger percent of the population get the COVID-19 vaccine and facilities like the MAC and library will soon again be able to operate at full capacity, and plans to save for the future will be back on track.
"I work because, just like everyone else, I have places I want to go in life," Horton said. "Working allows me to save for my future."
Leave a Comment
About the Contributors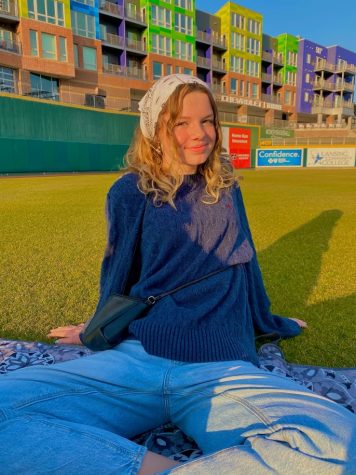 Willa Cornillie, Editor-in-Chief of Copy
Willa Cornillie is a member of the Class of 2023 and is one of the Co Editors-in-Chief for Portrait. She has been on staff since her freshman year during...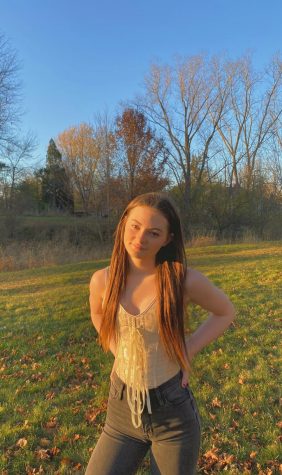 Brielle Williams, Staff Writer
Brielle Williams is a member of the Class of 2023 and one of the staff writers for Portrait. This is her first year on staff as a sophomore. Brielle's...