Faith, Family, and Festivities
Families celebrate Ramadan differently in wake of the pandemic.
For the second year in a row, Muslim students participating in the observance of Ramadan have been met with drastic differences in how they usually celebrate. With 882,189 confirmed COVID-19 cases in Michigan alone as of May 21 (Michigan.gov), students have had to acclimate to these unusual circumstances. However, this has not stopped these students from experiencing new ways — or adapting their old traditions — to celebrate safely all while maintaining the spirit of the holy month.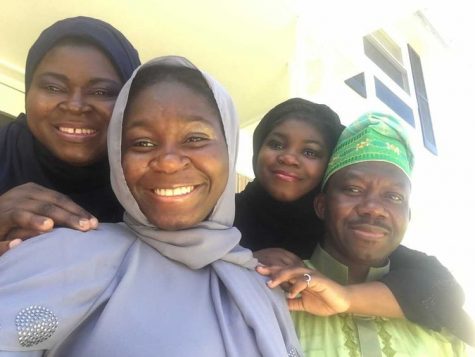 Festive Family Fitness
Inviting family over and attending the local mosque for taraweeh prayers, special nightly prayers done in Ramadan that involve reading long portions of the Quran, are two of the many go-to activities for Eman Lasisi during this time of the year (12).
But, because of the many limitations of COVID-19, many of her usual Ramadan activities have been put on hold.
However, the pandemic has not taken away all of her engaging pastimes. With her younger sister Ghaliya Lasisi (10), Eman finds time to do things at home to stave off boredom.
Badminton and taking walks are sometimes enjoyable highlights. In good weather, Eman and Ghaliya enjoy playing badminton with, or sometimes against, each other.
"Our masjid (mosque) shut down for a while, it's open now but [at] limited [capacity]," Eman said. "It's been so long since we went there. We just pray at home instead of going. We mostly spend our time at home; it brought our family together because we see each other more and keep each other busy."
Rejuvenating Reflection 
Not even a pandemic can dampen Nadine Shetiah's (11) spirit for her favorite time of year.
She enjoys the month of Ramadan for how "peaceful but festive" it is for her. Usually, her family would see many people at large gatherings, but due to the COVID-19 pandemic this has vastly changed.
But being away from family and friends and not having a typical experience allowed her much time for self-reflection.
"I feel as though I finish Ramadan as a better person, every year is like a reset!" Shetiah said.
She believes that this and last year's Ramadan experience has benefited and improved her mental health.  She felt that she had learned so much about herself and has time to focus on what is important to her.
Shetiah believes that self-reflection can look different for anyone.
"Reading [the] Quran is something that definitely helps a lot by just taking time for yourself and reflecting on faith," Shetiah said. "I think that it's really important to take time for yourself every now and then because life moves so fast and it's hard to keep up sometimes. So, having that little bit of self reflection can help to slow things down a little bit."
Sweet Treats and Togetherness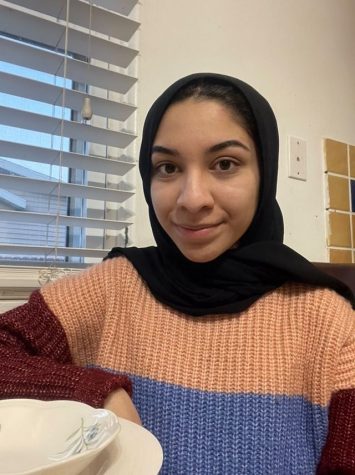 For Aisha Ahmad (11), quarantine opened up an abundance of spare time in her schedule, leaving her questioning just what to do with all this time. Wanting to do some activities to keep mentally active, Ahmad delved into the world of cooking.
From dishes like pasta salads — her personal favorite — to sweeter foods like brownies and cakes, Ahmad practiced making a variety of delicious foods, voluntarily preparing homemade dishes for her family to eat during Ramadan. Sometimes, her younger brother and mother get involved in the cooking too, allowing for even more bonding time.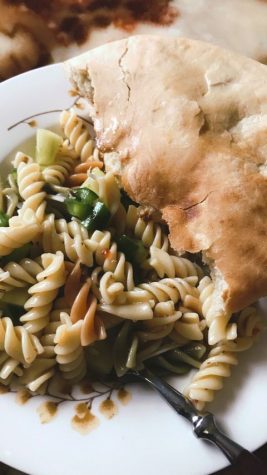 While she does miss eating Iftar — the evening meal with which Muslims end their daily Ramadan fast at sunset — with others, it has given her a chance to spend family time at the dinner table.
Her family has also made extra on purpose: to share.
"My family this year also delivered some Iftar meals to our neighbors so we can still remember that this is a time of giving," Ahmad said.
Welcoming a New Face
To keep others safe, Sameeha Abdinur (9) has refrained from visiting some friends and family this Ramadan. However, she has still been able to see the family on her mother's side. One of Abdinur's biggest joys this Ramadan was having a new baby cousin — whom she often refers to as her "sister", as she feels she is almost like a sibling to her.
When her previously pregnant aunt had come for visits, Abdinur would often jokingly talk to the baby, telling her how excited she was to meet her.
"When she was born, my aunt would always tell me: "she recognized you from the womb!"" Abdinur said. "Even now when I talk to my [baby cousin], she tries to look for me and smiles when I smile."
Abdinur happily helps her aunt take care of her baby sister when needed. Abdinur deeply cherishes time with her baby sister, sometimes spending time with her infant sibling while doing homework.
"She's four months old and has the sweetest smile," Abdinur said. "When I'm in a bad mood, her smile makes it all better. She's just so cute and innocent."
She feels as if she isn't the only one uplifted by her baby cousin's presence; her siblings are too.
"We love when the baby comes because, well, she's adorable," Abdinur said. "So I think she's had a positive impact on the whole family."
Leave a Comment
About the Contributor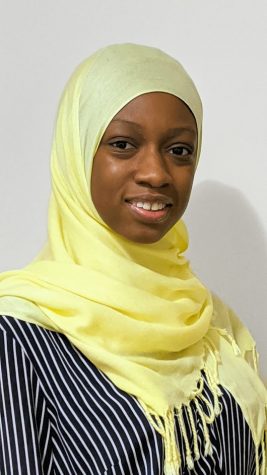 Aishah Abdulkadri, Multimedia Editor
Aishah Abdulkadri is a member of the Class of 2022 and one of the Multimedia Editors for Portrait. This is her first year on staff as a Junior. Aishah's...