Masked on, Play on
Due to different MHSAA guidelines announced throughout the year of 2020 and into 2021, many student athletes have had to adjust their typical playing experience for their own safety — many wearing masks on and off the field. Here are the stories of the students who have struggled with and succeeded playing sports while masked on.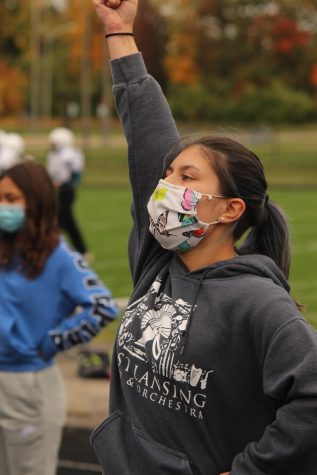 "One aspect that was difficult was that it was harder for the crowd to hear our chants because our mouths were covered. It was hard to find a mask that wouldn't fall below my nose when yelling. It was also difficult to stunt because if your mask falls down while you're lifting a person, you can't exactly take the time to adjust it. But overall, wearing a mask wasn't super distracting to cheer in."
Grace Thompson (12) • Cheerleading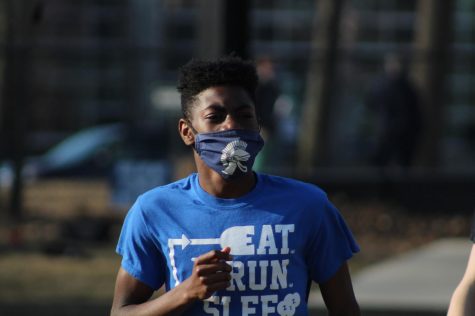 "I ran track this spring and I ran cross country in the fall. We did not have to race in a mask but when we weren't running during practice we had to wear a mask. I think wearing a mask while we aren't running is important because it helps keep people safe even though we don't have to wear them while we compete."
Jayden Page (11) • Cross Country and Track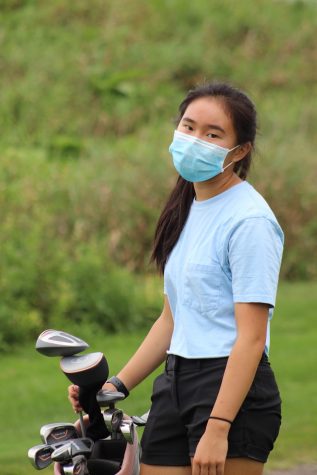 "Wearing a mask definitely made me feel more comfortable with COVID. I liked that we had to wear them especially for indoor sports like bowling. As for [sports] like cross country and soccer, it was uncomfortable but worth it. Overall I don't think it weakens performance that much. It's more of a minor inconvenience. I think it was the right call to make everyone wear masks during sports especially since not many people were vaccinated."
Ava Schmidt (12) • Cross Country, Bowling, Golf, Soccer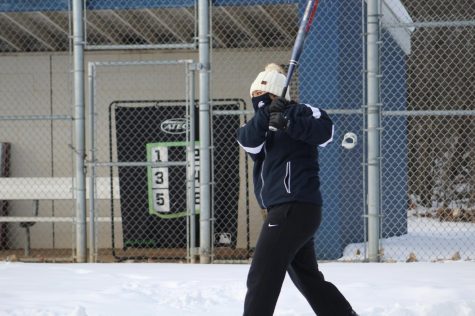 "There would be times when it was hard to breathe so I would walk away from everyone to take my mask off and catch my breath. For the most part my team and I wore masks and when someone wasn't wearing their mask correctly someone would correct them. Wearing a mask during these times was totally worth it. It kept me and my family safe."
Kayelyn Keyton (11) • Volleyball and Softball
Leave a Comment
About the Contributor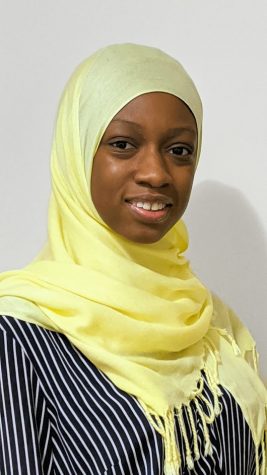 Aishah Abdulkadri, Multimedia Editor
Aishah Abdulkadri is a member of the Class of 2022 and one of the Multimedia Editors for Portrait. This is her first year on staff as a Junior. Aishah's...