Portrait's Players of the Year
After an incredible year for East Lansing athletics, we've looked through all our remarkable players to choose two players of the year and two rising stars. These players were chosen based on all their accomplishments and their performance. Congratulations to the first ever Portrait Players of the Year!
Players of the Year: Will Beekman and Olin Moyer
Will Beekman (12) joined the JV football team his sophomore year as a starting lineman, and was a leader the second he stepped on the field. "He pushed everyone to work harder," teammate Dawson Parks (12) said. "He knew the plays probably as good as Coach Feraco, he was just helpful." Beekman became a tight end when he joined the varsity team his junior year, and worked up to being a starter his senior year.  Beekman also joined the junior varsity golf team his sophomore year, and his senior year had a starting spot on the varsity team. This year, Beekman was awarded The CAAC scholar athlete award, given out to eight ELHS athletes with the highest GPAs in the senior class. 
In her freshman year, Olin Moyer (9) plays varsity water polo, is one of two freshmen on varsity soccer and is on the swim team. During swim season, Moyer placed 15th in the 200 freestyle and 12th in the 100 freestyle at the CAAC tournament. Water polo team captain and swim teammate Emmah Howard described her as committed and upbeat. "Doing sometimes two practices a day, that's impressive," Howard said. "It's good to have her." 
Rising Stars: Cameron Essell and Abby Minnick
In his sophomore year, Cameron Essell (10) played both varsity basketball and varsity soccer. Essell's teammates consider him a hard worker, noting that he frequently stayed before after long practices for more. "Coach even tells him to slow down sometimes," basketball teammate Evan Boyd (12) said. "His effort's always there." Essell's shining moment on the basketball team came in a neck to neck match against Kalamazoo Central, where Essell made the tie-breaking shot to win the game. "The kid can really play," Boyd said. 
All her freshman year Abby Minnick (10) chased then-junior Anna Delgado (12), knowing that her time in this program would come. "[Minnick] liked running with [Delgado], and she definitely wanted to catch up and I think Anna pushed her to do better," cross country teammate Grace Rose (12) said.  Minnick was able to break the 20 minute-mark by almost 30 seconds in her season PR, with two more years to build on her momentum. At other schools in the area, Minnick's 5K time would've had her as their top runner, but at East Lansing she's always been the number two–that was until early in the 2022 fall season where Delgado was injured. As a result, she started working even harder. "[She is] always putting in the work running with the guys running on the weekends. She just goes above and beyond,"  Rose said.
Leave a Comment
About the Writers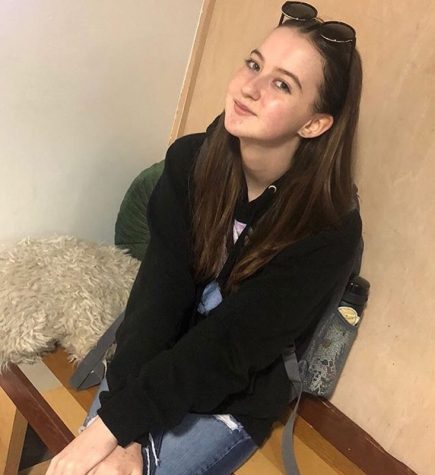 Allison Treanor, Print Editor
Allison Treanor is a member of the Class of 2023 and one of the staff writers for Portrait. This is her first year on staff as a sophomore. Allison's...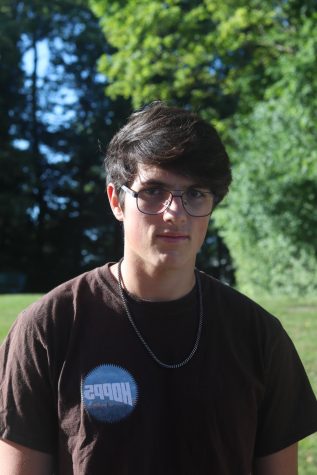 Mitchell Roberts, Staff Writer
Mitchell Roberts is a member of the Class of 2023 and one of the Writters for Portrait. This is His first year on staff as a 12th Grader. Mitchell's favorite...