New Staff Feature: Russell
East Lansing welcomes a new science teacher, Matthew Russell
It was while he was coaching basketball at Whitehall High School that Matt Russell realized he wanted to go into teaching. For him, coaching and teaching are very similar. 
"While coaching I experience happiness and joy seeing the players on my team working hard and putting in so much effort," Russell wrote in an email. "I enjoy it when I see a player start to succeed and improve after putting in a lot of work."
Since he realized he enjoyed working with youth, Russell turned towards teaching. Russell decided to go to Central Michigan University, where he majored in integrated sciences with a minor in chemistry. This certified him to teach multiple classes, instead classes in one field.
At East Lansing, Russell teaches Physical Science and AP Physics 2. To him, Physical Science is a great way to help transition students from middle school into high school by diving deeper into topics from past grades. 
"They cover a lot of really cool topics, and we try to instill that excitement [and] those practices of science like engineering, looking at experiments," Russell said. 
Even though coaching inspired him to go into teaching, Russell had many teachers that he looked up to along the way.
"I want to give that back to students as well and try to help them be successful in their life and meet some of their goals and succeed in my classes," Russell said.
Leave a Comment
About the Contributor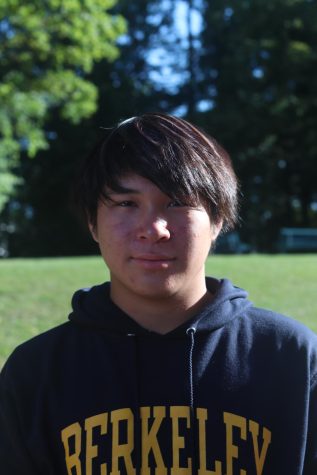 Adan Quan, Editor-in-Chief of Copy
Adan Quan is a member of the Class of 2023 and one of the Editors-in-Chief of  for Portrait. This is his third year on staff as a senior. He also reports...