Seniors Speechless
Without a fall play this year, seniors and the interim theater teacher share their disappointment, but hope for the spring remains.
The past year has been disappointing for Eliza Elliott (12), who has been active in both spring and fall productions since her freshman year. 
It started when "Little Women," last year's spring musical, was "postponed indefinitely" less than a week before opening night, after school was closed due to the COVID-19 pandemic. Combined with the departure of the theatre director Adam Woolsey, who has directed all the plays Elliott has been in, this meant there were no plans for a fall production this school year. As a result, traditions that have been going on for years were not able to happen.
More than anyone else, seniors miss out on traditions that would normally be a part of the student productions. Normally, everyone who was a part of the production goes to a dinner after the last show and seniors are able to give out mock awards. 
"You pick people that you want to give them to and seniors talk about awards until like three in the morning, figuring out everybody and stuff like that," Elliott said.
Another lost tradition, according to Elliott, is when seniors normally get to give senior speeches before shows to the cast and crew, which has left her disappointed.
"It kind of sucks not being able to have [senior speeches], because you really get to show your gratitude towards your peers and your directors during your senior speech," Elliott said. "So that's, you know, a little upsetting."
The lack of a fall production is also a big loss for student crew head Harriet Carr (12), especially since she is planning on going to college to become a professional stage manager.
"Theater for me is very much a safe space, and it's one of my favorite places in the school," Carr said. "One of my favorite times of the year is during shows, and the tech crew is like my family, so it's really disappointing that we didn't get together and have that sort of atmosphere this fall."
She is also feeling confused, because she believes high school administration should not have focused so much on sports. Instead, she believes high school administration should have tried to focus a little more on clubs and performing arts in general. 
"I definitely think a virtual production would have been a viable option," Carr said. "Unfortunately with the combination of the administration not paying a whole lot of attention to the performing arts, and the fact that Woolsey quit, [nothing happened]."
After Woolsey left to take a job at DeWitt High School, Principal Andrew Wells asked former theater teacher Mark Shaheen returned to fill in temporarily after three years of retirement. Shaheen feels bad for the students who would normally be a part of productions, but he is also feeling a little overwhelmed because he has to adapt to teaching online, something he never did in his time at ELHS. 
This left Shaheen with only a little time to prepare for any fall production, and he was not confident he could have directed a fall show well. But he also understands how disappointing not having a production at all can be for students.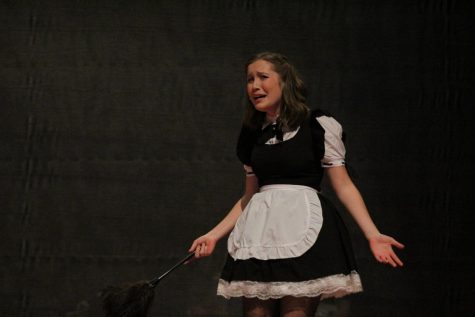 "Sometimes that's the thing that brings them to school, [the fact that] they're in a production," Shaheen said.
Shaheen, along with Carr and Elliot, are all cautiously hopeful that something can be put together in the spring. Shaheen has talked with Kathy Kowalski, the assistant director of theatrical productions who he has worked with before, and both would be interested in putting together something in the spring. He does not know what this will look like yet.
Until a decision about a spring production is made, Elliott is hoping for a small musical, or at least one show for her senior year, but she also wants everyone to be as healthy and safe as possible.
"You go into high school and you're looking forward to your senior year and having all those perks and extra things that you do when you're a senior," Elliott said. "And I'm really hoping that at least for a little while, we could go to school if that would be safe, and maybe have some sort of production."
Leave a Comment
About the Contributor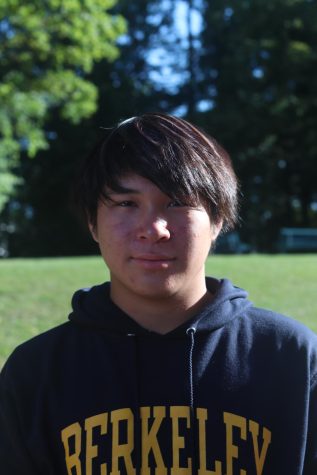 Adan Quan, Editor-in-Chief of Copy
Adan Quan is a member of the Class of 2023 and one of the Editors-in-Chief of  for Portrait. This is his third year on staff as a senior. He also reports...