EDITORIAL: On election day, make the only reasonable choice
The Editorial Board makes its endorsements for the 2022 midterm elections
In a time when politics have become extremely partisan and polarized, it can often be hard to pick who to vote for down the ballot. But there are some issues that we, the editorial board of Portrait, believe should be made a priority. With the overturning of Roe v. Wade over the summer and increasingly extreme rhetoric from Republican candidates, we feel that there are some choices that are only reasonable.
For the past four years, Governor Gretchen Whitmer has led Michigan through thick and thin– a global pandemic, rebuilding the state, and working to make sure that Michiganders are safe and healthy. It is for these reasons that we are endorsing Gretchen Whitmer (D) for the office of governor. 
It is often easy to focus on the top position in the state or nation, and local elections don't usually receive much coverage. But that does not reflect their importance. In election matters, the Secretary of State of Michigan is at the center. Jocelyn Benson, our current Secretary of State, is now running for another term in office. She certified the election results in 2020, despite a large number of Republicans– including her opponent– supporting theories that the election was "stolen." These conspiracy theories are dangerous and potentially having the top election official in the state be an election denier is an all too real risk. Benson is extremely competent and has stayed in the background for much of her term– something that is rare for politicians– and more importantly, believes in the legitimacy of elections, while recognizing their imperfections.
Another state wide position open is that of the Attorney General. State attorneys general function as the chief law enforcement officer of the state, and are also able to sue the federal government. Notably, state attorneys general can announce whether or not they will enforce or prosecute certain federal and state laws. The current state attorney general, Dana Nessel, recently announced she would not enforce Michigan's 1931 abortion law, which makes abortion a felony. Nessel is also a part of the LGBTQIA+ community, and provides much needed diversity and perspective to the position. While she has been the subject of some controversy surrounding charges levied against an East Lansing man shot by police, we believe that she is a better option than her opponent. As the top law enforcement official in the state, the state attorney general can completely change the way crime is addressed in the state, and choose not to enforce unfair laws.
The board would also like to unequivocally endorse Michigan Proposition Three, which would enshrine the right to an abortion and the ability to make decisions surrounding pregnancy, "including but not limited to prenatal care, childbirth, postpartum care, contraception, sterilization, abortion care, miscarriage management, and infertility care," in the Michigan constitution. We believe this should not be up for debate at all, but unfortunately, it is. The right to an abortion, and more importantly, the rights of women and people who can get pregnant to choose whether or not they will have a child, is a right that we believe should be unhindered. The blatant attempts of conservatives in the United States to steal this right from the people, and thus open the path to more loss of rights, are dangerous and inhumane. Proposition three protects this right, should the current court order that suspends Michigan's 1931 law ever be lifted. It would be a step towards a better and brighter future for all Michiganders, and there is no question that we as a board will support this proposal. The question is not one of an afforded privilege– it is one of human and civil rights. Without this amendment, we risk taking a step backwards a whole century.
"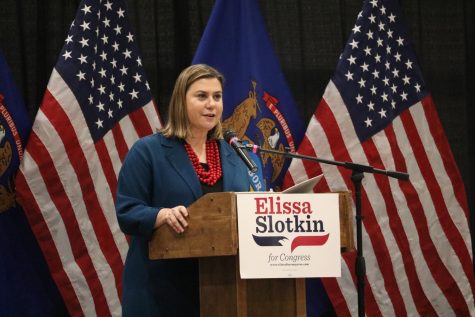 People are likely to choose decency and tolerance if they see their elected leaders doing the same.
— Elissa Slotkin
Lastly, the board wishes to endorse Elissa Slotkin as candidate for the U.S. House of Representatives, for the Michigan 7th district. Slotkin is one of the more moderate Democrats in the house, but she has still served Michigan well for two terms and has served the country under both Republican and Democratic presidents. Running on a platform of bipartisanship, Slotkin can alienate some voters with her opposing votes compared to the general consensus of her party, and her CIA background. But she has stuck with her party for many important issues, and is an advocate for expanded healthcare access. Slotkin faces a challenging race against Tom Barrett, a former Republican state senator, in a rural district. 
These are by far not all of the races that have the potential to affect our lives, and we encourage our readers to do their own research into both these races and any other local races, including but not limited to City Council, school board, county positions, and additional state legislature races. Being a well informed voter is more important than following the recommendations of others. For more information on candidates, we recommend that you visit local publications like the Lansing State Journal or East Lansing Info, where you can find the candidates' platforms in their own words.
Editorials reflect the views of the members of the editorial board. 
Leave a Comment
About the Writer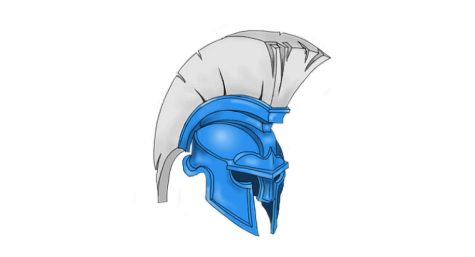 The Portrait Editorial Board
The editorial board is an application-only group of student staff members that ensures the smooth running of the publication. Members have varying responsibilities,...