Licensed to Love
Counselor Jennifer Jockheck wasn't supposed to have another dog after hers passed away from cancer. Since schedules were busy with having young children and both her and her husband working full time jobs, getting another dog was out of the picture. 
That was until the opportunity to host the school facility dog arose.
When district staff were notified of the partnership to provide service dogs for district schools, Jockheck was intrigued by the idea of being able to have such a positive impact on the school's community through owning a dog. 
When the initial discussion of having facility dogs in our buildings emerged, all the schools in our district were planning on handling a puppy from a recently born Goldendoodle litter. After Jockheck discovered what it would entail for her to take care of a puppy and train them, she began looking at other options. She was connected to Gus after a member at the training center mentioned him.
At the program Gus was at, he had already been training to become a seizure alert dog. But as he grew and his psychological and personal traits started to show, they decided that wasn't the best fit for him, and a school environment would be better. 
"I love watching him interact with kids because I love seeing how faces just light up when they see him," Jockheck said. "They look at him and smile. I love how much everybody loves him."
Since Gus was already six months old when Jockheck learned about him, she had a better idea of what his personality would be, compared to a puppy. He is calm and he loves kids. 
To become a certified school facility dog, Gus and Jockheck went to weekly trainings with 'Canines for Change,' which ELHS partnered with at the beginning of the school year. Canines for Change is a nonprofit organization that breeds and finds dogs that are able to be trained to help people and the community. 
"It's a lot of stimulation and mentally tiring [for Gus]," Jockheck said. "Still, Gus is always so excited to get to go to work. He comes in just super happy every morning. He loves being here."
Gus is the oldest facility dog in our district, meaning he was the first to be eligible for and pass his certification. 
Since passing his training, Gus is no longer required to go to weekly training classes, but every year he does have to be recertified. Gus now gains the majority of his experience during the school day. Jockheck has noticed the impact on her schedule that comes with hosting the school facility dog. The amount of work that she does and time she spends helping the students has increased, but the rewards are positive. 
"Everybody loves him," Mrs. Jockheck said. "Even people who maybe are a little afraid of dogs want to try to pet him. He just has such a great, calm demeanor that, I think, puts people at ease. Spending time with Gus is just such a great mental break."
Leave a Comment
About the Contributors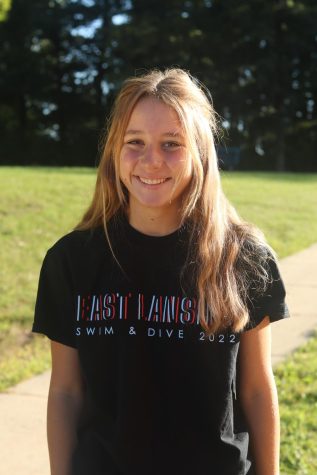 Nina VanOtteren, Staff Writer
Nina is a member of the Class of 2025 and one of the Staff Writers for Portrait. This is her first year on staff as a sophomore. Nina's favorite thing...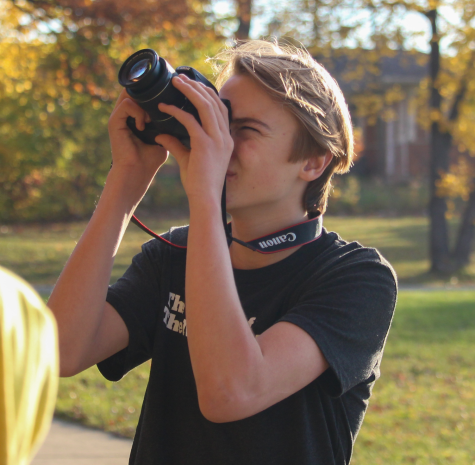 Quinn Martin, Photo Editor
Quinn Martin is a member of the Class of 2024 and is the Photo Editor of Portrait. He has been on staff since his sophomore year during the 2021-22 school...