Students enter MSUFCU art show
MSUFCU hosted their annual student art show this past month, in which several ELHS students submitted their art and were judged and voted on.
As part of the AP art curriculum, students are required to enter into two art shows. Eight ELHS students, all juniors and seniors, entered this show. The show was available to any high school student in the area. It ran from Jan. 26 until Feb. 22 with an awards ceremony held on March 5 with three voting categories and several winners for each.
Gwen Petrie (12) chose to enter into this specific show because of the proximity to her family and friends.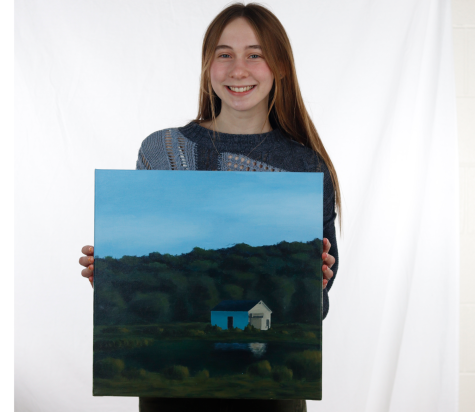 "I liked the idea of being in a show so close to home, so if they wanted to, my friends or family could see my art," Petrie said. "Also I am a member of the MSUFCU. So when I went to the bank, I could see it. And I knew a lot of the other artists who are from other schools."
This is Petrie's, and many other the students' first time entering this show. This is the 15th Annual MSUFCU art show. However, organizers canceled the show in 2022 due to covid concerns, which has limited the opportunities to enter.
"This is my first art show ever. I've never really done an art show before but I'm actually about to do another one," Petrie said.
As a first-time AP Art student, Rosemary Buhl (11) also entered this art show for her first time. Buhl submitted her only finished piece at the time, of a place that had special meaning to her.
"It was supposed to be our place project, like painting a place that was important to us so I chose an apple orchard because I used to go to the apple orchard with my grandparents." Buhl said.
Based on the same project that Buhl did in AP Art, Miles Draper (12) entered with a painting of a tree tunnel, a meaningful place for him.
"I really like tree tunnels, like when you're driving, there are trees all along the path and the leaves are blown down. It just feels kind of magical and I wanted to kind of recreate that feeling," Draper said.
Leave a Comment
About the Contributors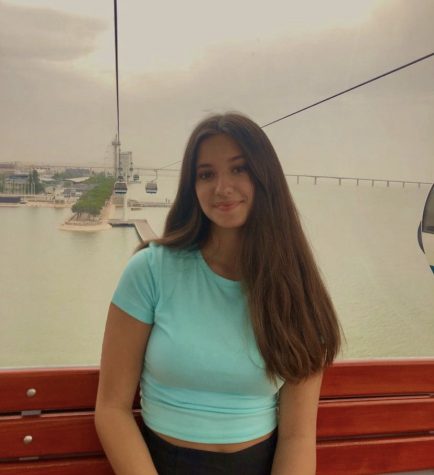 Anita Pereira-Nunes, Staff Writer
Anita Pereira Nunes is a member of the Class of 25' and one of the Staff Writer for Portrait.  This is her first year on staff as a sophomore. Anita's...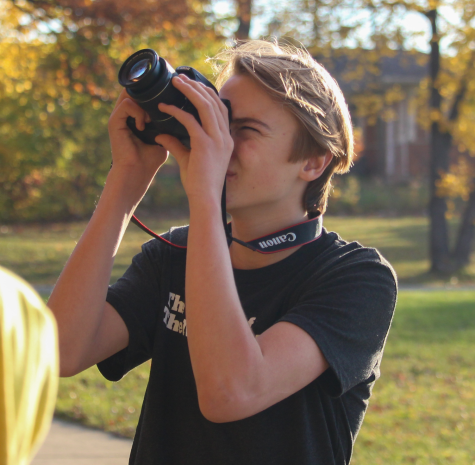 Quinn Martin, Photo Editor
Quinn Martin is a member of the Class of 2024 and is the Photo Editor of Portrait. He has been on staff since his sophomore year during the 2021-22 school...